June 4th, 2008 Categories: Chester County
Bus Routes in Tredyffrin Township
Will First Time Buyer's Necessity Meet The Mother of Invention?
We're very fortunate on the Philadelphia Main Line and Tredyffrin Township when it comes to transportation. At least, that's what we tell ourselves. After all, don't we have the fabulous convenience of the R5 Train Paoli/Thorndale to Philadelphia? But how many train stations can you actually walk to and from? You know, just in case you wanted to go "green" and leave the gas guzzler home?
Where can you really go in Tredyffrin Township if your car's in for service? Or if you don't have a car at all? Or Gas prices get even more crazed than they already are?
A recent call from a First Time Home Buyer got me thinking that maybe our public transportation system is not as "public" friendly as it could be.
She's a stay at home Mom. He needs the car for work. Where could they live within walking distance to stores and public transportation? Oh, and by the way, it needs to be affordable and they have a dog.Chesterbrook Town Homes and Condos will meet most of a First Time Home Buyer's needs.
Chesterbrook Town Homes:
Luxury Townhomes for Buyers in Tredyffrin Easttown Township?

We have an excellent number of choices.

Contact me, 610-889-5509 or mailto:MainLinePaToday@gmail.com

I'll create a custom home search to come right to your email
So I did a little checking on Bus Routes for my First Time Buyers.
Tredyffrin Township is served by 5 Septa Bus Routes,
Route 124 (Center city to King of Prussia and Chesterbrook),
Route 125 (Center City to King of Prussia and Valley Forge),
Route 204 (Paoli Station to Exton, Lionville and Eagleville)
Route 205 (Paoli Station to Main Line Industrial Park)
Route 206 (Paoli Station to Great Valley Corporate Center)
Which demographic wants "walk to town" centers?
Relocation Buyers to the Main Line and Chester County area often ask me for a home in a "Town Center" were they can walk around.
Senior Citizens, families that are downsizing and
young families often express the same need.
"Necessity is the Mother of invention", they say. Let's hope that City Planners and builders will be watching the price of gas with the rest of us, with an eye to the future!
Planes in Tredyffrin Township? Nope, that's the only thing we don't have. But you can head on down Route 202 North from Devon or take Route 30 East to Radnor from Devon to Route 476, the "Blue Route" to the Philadelphia Airport. It's a convenient drive from the Main Line area.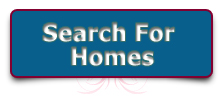 Back To Top