June 11th, 2008 Categories: Chester County, Delaware County, Fun Things To Do, Lifestyle
July 4th 2008 – Fireworks Philadelphia Main Line Chester County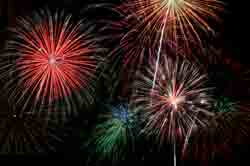 The July 4th three day weekend provides some excellent choices to see fireworks on The Philadelphia Main Line and Chester County Western Suburbs. After the hamburgers, hot dogs, lemonade, deviled eggs and potato salad have been eaten, plan to take in a neighborhood fireworks display.
In The City of Philadelphia last year, three million visitors enjoyed the week long Annual July 4th "America's Birthday" party sponsored by Sunoco.
Ever wonder, how fireworks work? Do you know your mums from your palm trees?
Tredyffrin Township ~
Concert and Fireworks at Wilson Farm Park – Tredyffrin Township – "Canal Street Hot 6" New Orleans Style Dixieland Jazz Concert- 7pm – 9pm Fireworks begin at about 9pm. Directions: Route 202 South, take Chesterbrook exit, right onto Chesterbrook Blvd, right to 500 Lee Road. Free
East Goshen Township Park ~
East Goshen Township Park – "Jellyroll" Performs 7:30pm with Fireworks at 9:30pm Free
Radnor Township ~
Radnor Township Radnor High School fields on King of Prussia Road – food, music and games – begins at 6:30 pm. Fireworks at dusk – Benefits the Radnor High School Scholarship Fund – Children under 12 ($3), Adults ($5) Car ($15) Gate Prices or advance tickets at the Township Building on Iven Avenue 610 688 5600 for more information.
What's your fav, "best" Main Line Western Suburbs place to see 4th of July Fireworks?
Homes for sale questions? What's my home's value? Or, thinking about a bigger back yard? A three day weekend with all the family visiting may get you thinking about new homes in Chester County with a larger family room, newer kitchen or a bigger back yard for family picnics. Call me anytime, 610-889-5509, for ALL your real estate questions or help finding the perfect home and neighborhood for your family.
Related Article: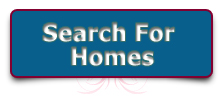 Back To Top