June 30th, 2008 Categories: Chester County, Home Buyers
Buyers Who Plan To Buy and The Realtors® Who Love Them!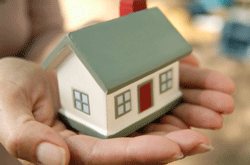 I've been helping Main Line Chester County Home Buyers Plan to Buy since 1992. One thing I know for sure, my happiest Buyers have a Home Buyers Plan To Buy.  A Home Buyers Plan to Buy ensures your home purchase will be a great home, a good investment, and will save you time, money and aggravation.
I'm a Realtor® and an Accredited Buyer Agent. My style is to work with Buyers as a Real Estate "Consultant". What's the difference? A Real Estate Consulting relationship is an ongoing relationship that focuses on YOU! I frequently get calls from Buyers who say something like, "We saw this house and we'd like to go see it today". We can do that, but…
If there are 10 Steps To Buying A Property, that's like starting with Step #9, or "putting the cart before the horse"as they say.
10 Ways That Happy Home Buyers Plan to Buy!
I listen as we meet to talk about your "must have" needs, goals and "wish list";
Review Buyer Agency  Representation Contract – "consulting" vs traditional selling
review Pennsylvania Consumer Notice Disclosure Requirements
we formalize our Buyer Agency client relationship
free, no obligation Home Buyer Lending Report (pre-approval) from Trident
I go to work for you researching ALL properties, representing YOU
We research community, neighborhoods and schools, commute times
Comparative Market Analysis Home Value for your "right price" purchase offer
locate your new home & negotiate the offer to purchase
successfully negotiate all contingencies, inspections, lending, home sale
Congratulations! – schedule settlement and move in!
A Real Estate Consulting Style Story –
I was working with a First Time Home Buyer, a young couple, just married. Among other things, they dreamed of a "home in the country, high on a hill, with no neighbors". "Would it be ok if I asked you a couple of questions?", I said. "What is it about being in the country with no neighbors that appeals to you?" They said, "We're renting now. Our neighbors are loud and we have no privacy and we both love dogs. We want a yard so we can have a dog." My response was, "imagine for a minute, that one day you have a family, maybe one of you is at home. What ever you decide is fine with me, but how would a life without neighbors, close by friends or potential playmates sound for a family?" We looked at many homes, including the house on the hill. We looked at homes with a yard, with some privacy and some neighbors and found a great home that met all of their needs.
The announcement and picture of the new baby came in the mail.  When I called to offer my congratulations, my buyer expressed her appreciation saying they love their home AND their neighborhood. "Remember that house on the hill, Judy?" Sure do! "We are so glad we didn't buy that one! We would have had to move."

That's just one of the differences between real estate consulting and traditional sales. It's all good and there's no additional cost to my Buyers. In Pennsylvania, Sellers mostly continue to pay for the Buyer Agent services through the Broker co-op commission agreement.
When you need a Realtor® who will listen to all of your real estate needs and who will help you create a Home Buyers Plan for your future success, Contact Me or Call me at 610-889-5509 . I can help!
Related Article: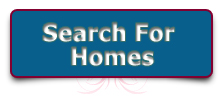 Back To Top