April 25th, 2008 Categories: Home Buyers, Home Sellers
What's the difference between an Apple and a Twinkie Or a Realtor® and a Salesperson?
One's good for you, the other – not so much!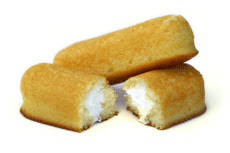 Not every Real Estate Agent is a Realtor®. Did you know that?
In Real Estate the difference between a Realtor® and a Salesperson is like the difference between an Apple and a Twinkie.
You don't feel so good. You have a pain. You go to the Real Estate Doctor. You tell him that you want to sell and buy a house.

"What did you have for breakfast?", he asks. You say, a Twinkie. "For Lunch", he asks? You say, a Twinkie. "And Dinner?" You say, a Twinkie.

"Go home, take two aspirin and call a Realtor® in the morning", is your real estate doctor's advice.
The Realtor® Straight Scoop!
Ok, so that's a little fanciful. But, here's the straight scoop. Every salesperson is not a Realtor® with the trademark signifying that they are a member of The National Association of Realtors®. The major difference between a salesperson and a Realtor® is that a Realtor has taken an oath to subscribe to a stringent and enforceable Code of Ethics with Standards of Practice that promote fair, honest and ethical treatment of all parties in a transaction. Non-member licensees have taken no such oath, and are not morally bound by the ethical practices and principles set forth in the Realtors® Code of Ethics.
In short, you get what you pay for. It could be that what you get is limited services, a smorgasbord menu to pick from, nobody minding the store, old style "caveat emptor", buyer beware real estate.
"Act in haste, or regret at leisure", was part of my Grandmother's wisdom. Take the time to do your homework. Ask the right questions before entering the real estate marketplace. Questions like, are you a Realtor? A member of the National Association of Reators®?
Any good Realtor® will be thrilled that you are an informed consumer showing that you know the difference between a salesperson and a Realtor…mmm…. probably best not to ask if they're an apple or a Twinkie, though!
As your Realtor®, there are easily over 200 important services I and my Broker, Prudential Fox and Roach Realtors perform for my Clients at our Devon Home Marketing Center Corporate Headquarters. Selling faster and for more money? I can make it happen!
Now that's a difference you can take to the bank.
Related Articles: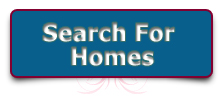 Back To Top