July 3rd, 2008 Categories: Chester County, Market Trends
Tredyffrin-Easttown Township Real Estate – Median Sold Price, Average Days On Market, 2nd Quarter 2008 Market Report*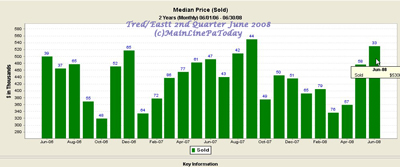 Tredyffrin-Easttown Township Pennsylvania 2nd Quarter Two Year Comparison Market Report shows a market that is moving forward in a healthy direction. There are many geographic areas that would gladly trade places with Tredyffrin-Easttown's 2nd Quarter Market Snapshot.
Excellent showing condition, careful pricing and superb marketing should bring some good news for Tredyffrin Easttown Buyers and Sellers. This past June, 31 properties went under contract as compared with 71 in 2007 and 83 in 2006, so there is still inventory to move with good opportunities for Buyers.
The median sold price is moving up in Tredyffrin-Easttown. I prefer the Median Sold Price comparison over the Average Sold Price just because it's less impacted by a really high priced or low priced sales.
The 4 Key indicators that we'll look at today will be Median Sold Prices, Supply and Demand, Months Supply of Inventory and Average Days On The Market:

Median Sold Prices: June 2006 = $499,900, June 2007 = $492,000, June 2008 = $530,000
Supply and Demand Units For Sale: June 2006 – 460 for Sale, June 2007 – 390, June 2008 – 417
Supply and Demand Units Sold: June 2006 – 83, June 2007 – 101, June 2008 – 61
The Months Supply of Inventory: June 2006 – 5.7 Mos., June 2007 – 4 Mos., June 2008 – 8.8 Mos

Average Days On The Market: June 2006 – 51DOM, June 2007 – 40DOM, June 2008 – 58DOM
*All data courtesy of Trend MLS and Terradatum is deemed accurate but not guaranteed.
Contact Me or Call: 610-889-5509 when you want your own Market Snapshot or have any real estate questions.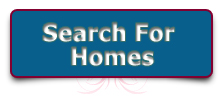 Back To Top