August 19th, 2008 Categories: A Realtors Life, Home Buyers
Is That Really You? Are You Really Judy Peterson, the Realtor®?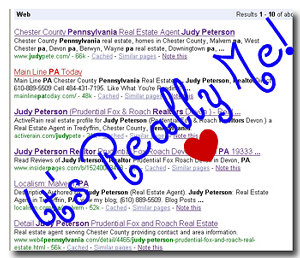 Recently, I received two calls that started out with, the question, Is that really you? The first one came late in the day while I was preparing for a Sunday Open House for one of my listings.
"Is that you?"
Yes, it's me! How can I help you?
"Is that really you?" "Are You really Judy Peterson the Real Estate Agent? I'm on your website right now. It's very good".

Yes, It's really me. That's great! What can I do for you.
"You answer your own phone?" Yes, I sure do.  Are you a team? I have a "Prudential Team" but when you call me, you get me (Prudential Fox and Roach Realtors, AND my one stop shopping back up "team" of the Trident Group, Title Insurance, Trident Insurance Agency and Trident Mortgage Company, and Prudential National and International Relocation, but that's for another day).
"I called 3 other real estate agents and none of them answered their phone, one was a team, but nobody called me back"(good for me – bad for them – but this ALWAYS surprises me).
Request Judy Peterson's Real Estate Relocation Package-
We talked about how I could help with their Relocation to Chester County, maybe sometime after the New Year. I love to talk about what a great place the Main Line area and Chester County is to call home. He likes to play golf so I tell him about the many public and private golf clubs.  She likes to paint so I tell them about the The Wayne Art Center and the Upper Main Line YMCA since they both like to swim and work out.
The second, Is that you call? Realtors who have a Blog know it as the one that starts out like this:
"Are you sitting in front of a computer?" (have I got a bridge for you!)
Yes (No, actually, I'm driving down Route 202 – just kidding!) Doesn't matter what I'm doing, I always say yes. Why do these guys always sound like some "Dudley Nightshade" character out of a Hollywood B movie?
"I can put you on the front page of Google.  How would you like that?"
It's usually a ridiculous amount of money for a bogus claim that no one can guarantee. For better or worse, my placement in the search engines is strictly "organic" .
Then I have some fun. Are you sitting in front of a computer? Then I give some keywords and ask what he sees? Typical seconds of silence follow.  Ah ah! imagine that, my websites on the front page of Google! Sometimes we exchange a few pleasantries after that, but sometimes they just hang up. No bridges today thanks!
So, Contact or Call me, 610-889-5509, anytime you want to see if I answer my phone, emails or return my calls, or when you want to:
buy a home or sell a home on the Philadelphia Main Line and Chester County Pa
ask for my Relocation Package (including a Neighborhood Report, Public and Private Schools List with contact information
Houses of Worship,
area demographics, etc.
ask for my Daily New Listing Hot List
Just say, Hi Judy! – because, honest, it's really me!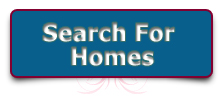 Back To Top