October 7th, 2008 Categories: Chester County, Market Trends
The Third Quarter Median House Sold Report for Tredyffrin Township in Chester County, comparison between September 2006 and September 2008, shows a real estate market that's holding it's own despite incredible waves of good, bad, worse and confusing news from the Credit Markets.
Since I'm a glass is "half full" kind of person, I love bringing you some good news.
A recent report from our Trident Mortgage Company, for example, reports that Trident is sound and well funded with money to lend. My Trident representatives tell me that they have not turned away a single borrower for lack of funds to lend. Now that's good news and good management by Trident.

The Median For Sale Price is down 2% from $489,900 in 2006 to $479,000 in 2008, while the Median Sold Price for the same period has increased 22% from $339,000 in 2006 to $525,000 in September of 2008.
There is still a lag in accurate pricing which we see when we combine the results of the Days on Market numbers and The Median Under Contract Price which is up 51% from $325,000 in 2006 to $414,900 as of the end of the Third Quarter 2008.
If there is a cautionary her in the current real estate picture for Tredyffrin Township, it shows up in the Months Supply of Inventory, Days On Market and Expired Listing's data.  The Months Supply of Inventory is up 75% from September 2008 with 4.7 MSI at that time and 8.3 MSI end of 3rd Quarter September 2008. And the Days On Market has increased 30% from 49 DOM to 63 DOM. The Median Expired Listing Price is up 5% from $499,500 in 2006 to $525,000 end of Quarter 2008
What does this mean? It means that price and condition and superior marketing are more important than ever. This is still a strong market but not forgiving of bad real estate advice on pricing or condition.
Superb real estate market analysis, presentation and marketing skills will help you win the day.
Got a question about your property or the market? Contact or Call 610-889-5509 or leave a comment below. No question too small to answer if I can.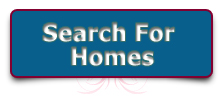 Back To Top