November 6th, 2008 Categories: Chester County, Fun Things To Do
Fun Things To Do Chester County, Delaware County and Montgomery County Main Line Area November 2008
"As we express our gratitude, let us never forget that the highest appreciation is
not to utter words, but to live by them" JFK
My best wishes to you and your family for all of the Blessings of the Thanksgiving Holiday.
The Elmwood Park Zoo in Norristown – The Reindeer are coming to Elmwood Park Zoo beginning November 8th to December 23rd. Also, it's time to book your Breakfast With Santa at Elmwood Zoo beginning 12/9 call 610–277–3825 X 225/231.
First Friday On The Main Line – November 7th 2008 – Be sure to check out this remarkably
creative new artistic offering for Ardmore, Haverford and Bryn Mawr in Delaware County. Ride on the First Friday Trolley and it's FREE, but I'm sure you'll want to make a donation for educational and fun!
Simon Pearce Glass Blowing Saturday November 8th in West Chester 12noon – 5pm- Learn about the art of glass blowing
Sunday Brunch with Simon Pearce On The Brandywine 11am to 2:45pm Call 610-793-0949. Views of the Brandywine River and live music.
Chester County Craft Guild – 4th Annual Holiday Craft Show November 15 and 16th 2008. Contemporary and Traditional Crafts plus a gourmet cafe serving a light lunch, coffee and snacks in Chester Springs at 1645 Art School Road, just off of Route 113 in the historic Yellow Springs Village 10am-5pm $3 admission.
The Willows Mansion Annual Craft Fair – 490 Darby Paoli Road in Villanova, Radnor Township –  November 13th to November 30th.  Open 10-7 Monday to Friday and 10 – 6 Saturday and Sunday. Features over 100 Crafters and Artisans. Antiques, Santa's, Hand Painted Treasures, unique gifts plus home baked and gourmet foods in the beautiful 48 acre Willows location. 610-754-6496 Marion Barrasse
Brandywine River Museum –  November 28th – January 11, 2008 N C Wyeth Scenes of the Season "The Night Before Christmas" "A Christmas Carol" and others. Memorable holiday displays of natural "critter" ornaments on holiday trees, plus a remarkable O-gauge model railroad to delight the children.
Longwood Gardens always delights with something for the entire family. See the Childrens Garden with the Drooling Dragon and fountains. The Nature's Castles and Tree House Exhibit has been extended to the end of November. November 29th 2008 – meet the Sugar Plum Fairy from the Pennsylvania Ballet.
Tyler Arboretum in Delaware County – Beautiful Tyler Arboretum in Delaware County has a number of free events for the entire family Fall Bird Walks and Wildflower Walks, Where Did All The Insects Go? and some with a small fee like Critter Ornament Workshops and Decorative Outdoor Container Designs.
Christmas Potpourri at Historic Keith House November 30th 2008 in Horsham Montgomery County. Gingerbread cookie decorating, gift items for sale, taffy pulling demonstration.
The month of November is a betwixt and between month in and around Chester County and the Main Line area as we transition from Fall to Winter. We finish up the month with one of my favorite holidays, Thanksgiving. I usually cook and bake in the days leading up to the holiday so that Thanksgiving Day can be given over to just enjoying family time together. I mean, what's better than pumpkin pie for breakfast with your children and grandchildren!
Thanksgiving Events –
Thanksgiving Day Parade November 27,2008 Thanksgiving Day. Broadcast by Channel 6 beginning at 8:30am. Takes place along the Benjamin Franklin Parkway – This year sponsored by Channel 6 ABC and IKEA. Fabulous family tradition since 1910. This is the Nations oldest Thanksgiving Day Parade. The Art Museum Steps offers a great viewing spot. Hats, gloves, scarves and hot chocolate will keep you warm.
The Radnor Hotel in St David's – Thanksgiving Buffet if you're not inclined to cook. Thursday 11/27/08 from 12–6pm Call For Reservations 610–341–3188
Feel free to Contact or Call Judy 610-889-5509 with any questions or to share some more fun ideas.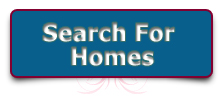 Back To Top