January 5th, 2009 Categories: Chester County, Market Trends
Chester County Real Estate Market Report-Dodging The Tsunami
The Chester County Real Estate Market Report* for the end of the 4th Quarter December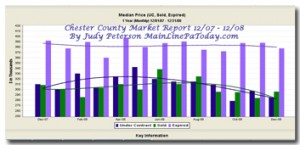 2008 is a picture of a slow real estate market. Still a Buyers Market in Chester County with 16.5 months of inventory, but not a raging Buyers Market. This is a one year comparison between December 2007 and December 2008 unlike my previous two year comparisons.
Over 5,000 homes sold in Chester County last year, despite the pounding litany of negative and often shocking news. The real estate tsunami may have passed by this part of the Philadelphia Suburbs. We're down but we're not out. Yet.
Inventory needs to clear out as you can easily see from the Months Supply of Inventory for the Year. And for that, prices need to come down. With the Median For Sale Price actually ticking up from $369,900 to $372,900, you might even say that some may not have heard the message from the marketplace. Skillful and educated pricing is the key to home Sellers success in attracting motivated and qualified buyers.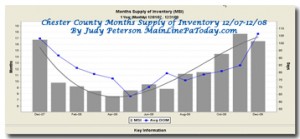 A Sprouting Spring Real Estate Market For Chester County?
January often has the earmarks of a dormant real estate market in our region of the Northeast; the weather, the holidays and foot ball games are all factors. Just like those seed sprouts under ground, we put our real estate faith and hopes on the Spring Market starting to bloom about the end of January and February. Personally, I'm betting on the sprouts!
Median Chester County Homes For Sale Prices, Homes Under Contract, Median Homes Sold
Homes For Sale Prices +1% $369,900 2007; $372,900 2008
Homes Under Contract Prices -8% $309,950 2007; $285,000 2008
Home Sold Prices -4% $308,490 2007; $296,000 2008
Expired Listing Prices -4% $391,975 in 2007; $377,500 in 2008
Chester County Pa Supply and Demand Number of Homes For Sale, Under Contract and Sold
Homes For Sale -1% 4,315 in 2007; 4,252 in 2008
Homes Under Contract -2% 214 in 2007; 210 in 2008
Homes Sold -21% 335 in 2007 266 in 2008
Chester County Months Supply of Inventory Absorption Rate
MSI -1% 16.8 months of inventory 2007; 16.5 MSI in 2008
Days On Market +3% 103 DOM in 2007; 106 DOM in 2008
Residual Inventory -4% 3,249 in 2007; 3,116 in 2008
New Homes On Market +7% 365 in 2008; 389 in 2008
*All data courtesy of Trend MLS and Terradatum is deemed accurate but not guaranteed
Planning my garden, gathering seeds and getting ready for Spring Blooms. A little help from you know where wouldn't hurt! Need some help setting and planning for your Real Estate, Home Ownership, Chester County Relocation goals? Let's talk. I may be able to help.

Call Judy Peterson, Realtor Prudential Fox and Roach Realtors 610-889-5509 or Email me your contact information and let me know a good time for me to call you.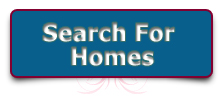 Back To Top