January 10th, 2009 Categories: A Realtors Life, Home Sellers, Market Trends
Home Sellers Ask "Paint The Town Red or Broker Beige?"
The Spring Real Estate Market for
Chester County and the Philadelphia Main Line Pennsylvania area is just around the corner.
Maybe we did paint the town red for New Years Eve. But that's yesterday's news. Time to move on and put 2008 behind us. I love color for the home I live in, but for the property you're selling-not so much!
Aren't These Yummy Colors? Don't even think about it! Think neutral. Think Broker Beige.
Try some of the fun interactive tools like Lowe's Home Improvement for ideas and my free 10% Discount Gift Coupon below. There are many exciting neutral colors to choose from.  When you're getting ready to list your home for sale, the last thing you want to do is paint anything red, especially a room. Well, maybe one wall, but that's another topic for serious decorators.  Or, visit a Model Home to see what the pros do to entice Buyers. Call me, we'll go together. I love to visit model homes.
Whatcha Got Time or Money?
When I do my free "Pre-Listing Home Evaluations", one of the first questions that I'm asked goes something like this,
Chester County Home Buyers ask, "What do we need to do to make our house sell in this market?".
There's many great ideas to share, some only take time and some take money or an investment of both. In all my years of selling real estate, I know with absolute certainty that the time and money you spend to "dress your home for success" will be the best investment you will ever make. Why?
Judy Peterson's Real Estate Gift-Lowe's 10% Discount Coupon-
As a Realtor, I participate in the Lowe's Realtor Program as a real estate service to help my Buyers and Seller Clients.  My one time, free 10% Discount Coupon is my gift to my Main Line Pa Today Real Estate Blog readers. Contact me if you would like to receive future offerings from Lowe's and my Main Line Pa Today Real Estate Blog as one of my Buyer or Seller Clients. Just put Lowe's in your email.

10 Reasons Why Chester County Home Buyers Love, Love, Love Broker Beige:
Buyers need  to imagine themselves in the property – neutralize.
Some Buyers can't imagine what the sofa would look like on the opposite wall. Trust me, it will be the very Buyer who wants to buy your home.
If you love Blue, your Buyer loves green.
Buyers over estimate the cost to paint and carpet.
Buyers are short of cash after settlement. The moving truck arrives today and they start new jobs tomorrow. You get the idea.
Buyers love neutral decorating because it's easier to move right in.
Buyers today may not have the time or skill so they need to hire a professional
Odds are a trillion to one! Spouses often don't agree on decorating styles. What are the odds of finding a home buyer who loves your exact wallpaper and paint colors?
Some fix up costs may become a deductible cost of sale expense, if done at the right time. Consult your Accountant.
Get Sold! Everyone wants to be a Ten and get sold for the highest and best price in the least amount of time. This is one proven idea that works!
So what if you don't neutralize or freshen decorating colors? In this market, the listing price will almost always start to chase down the market, constantly being one step behind the buyers who move on to easier sales. That's not my wish for you!
Contact or Call me 610–889–5509 Judy Peterson Realtor, Prudential Fox and Roach Realtors Devon Home Marketing.  I have 449 More of my "450 Ideas To Help Get Your Home Sold Faster!". Ask me for your copy. I can help you.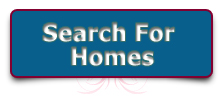 Back To Top