February 3rd, 2009 Categories: Chester County, Chesterbrook, Market Trends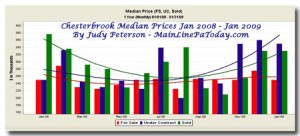 Many Chesterbrook Townhomes  and Condos  Sold in 2008 Tredyffrin, Chester County Pa in the past year.
Have you heard anyone say about Real Estate that, "nothing's selling"? Well that's a common myth these days. Throughout Chester County, and Tredyffrin Township, the perception has been that selling a home in this market is all but impossible. But the truth is that there were actually 98 Townhomes and Condos that sold in Chesterbrook between January 2008 and January 2009.*
And there were another 6 townhomes and condos that settled in January 2009.
8 Chesterbrook Townhomes sold in just this past December 2008. The townhome and condo market seems to be picking up. The average days on the market was 47 Days. In part, townhomes and condos are the perfect home choice for first time buyers and downsizing buyers.
The Community of Chesterbrook offers a lifestyle with great appeal to both first time buyers and downsizing buyers.
The 8 Chesterbrook Townhomes Sold December 2008 were:
720 Washington Place, Eagles Ridge 2bedrooms 2/0 baths
1312 Eagles Ridge, Eagles Ridge 2bedrooms 2/0baths
120 Cavalry Court, The Paddock 3 bedrooms 2/1 baths
304 Danor Court 2bedrooms 1/2 baths
44 Woodstream Dr, Bradford Crossing 3bedrooms 3/1 baths
18 Rampart Dr 2 bedrooms 2/1 baths
28 Main Street 3 bedrooms, Main Street Village 2/1 baths
7 Wellfleet Ln 2 bedrooms, Landmark Village 2/1 baths
The Median Townhome Sold Price was down 12% from $376,500 in January of 2008 to a median sold price of $330,000 in January of 2009.
6 Townhomes Sold and Settled in Chesterbrook just in January of 2009:
183 Valley Stream, Valley Stream Village1 bedroom 1/0 baths
48 Rittenhouse Ct 2 bedrooms 2/0baths
70 Cabot Drive in Newport2 bedrooms 2/1 baths
72 Iroquois Ct in Sullivans Bridge -3 bedrooms 2/1baths
74 Abrams Ct, Graystone – 3 bedrooms 2/1baths
55 Main Street, Main Street Village – 3 bedrooms 2/1baths
It's Officially Spring In Real Estate
Thinking about buying a townhome or a condo in Chesterbrook? Give me a call. There are some good home buying choices I'd like to tell you about.  Our Trident Mortgage Company is humming with lending transactions and free, no obligation home buyer pre-qualifications.
*all data courtesy of Trend MLS and Terradatum is deemed accurate but not guaranteed
If you're thinking about selling a home in Chesterbrook, call and ask me for my  Pre-listing Walk Through and an updated Comparative Market Analysis so that you get the best terms and sold price. More than ever, you need a full service  Marketing Plan that's designed for your success.

Contact or call now 610 889–5509, Judy Peterson, Realtor and Chesterbrook expert, Prudential Fox and Roach Realtors Devon Pa 19333
Related Articles of Interest: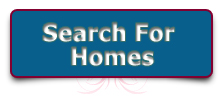 Back To Top