March 9th, 2009 Categories: A Realtors Life, Chester County, Chesterbrook, Fun Things To Do, Lifestyle
Chester County Pennsylvania~A Walk In The Park
Spring and the official Vernal Equinox , arrives March 20th 2009, and not a minute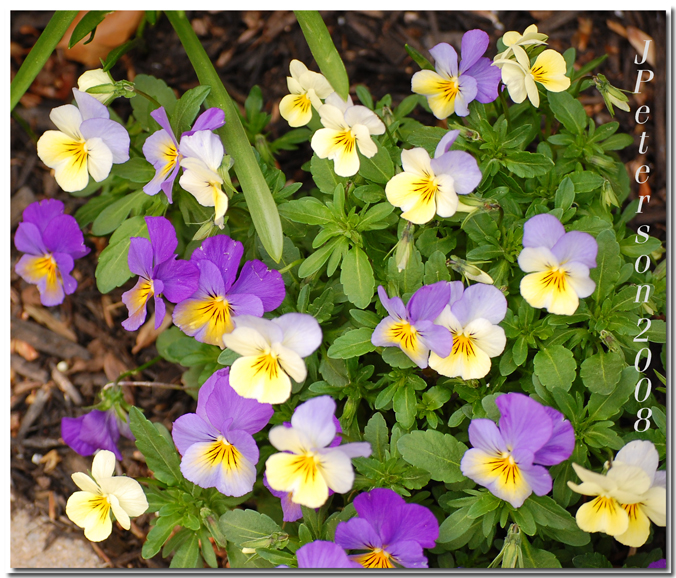 too soon, in my opinion, and yours too I imagine. These charming Johnny Jump Ups can be found along a path as one of our earliest signs of Spring together with Crocuses and Forsythia. Even in December if it's warm, but not this year.  If planted in a protected area, they'll often reseed themselves.
A visit to the Philadelphia Museum of Art is a great way to begin your Spring walking.  Cezanne and Beyond – A Century of Great Artists Philadelphia Museum of Art – You will see more Cezanne and the artists Cezanne influenced, at the Philadelphia Museum of Art than if you went to Paris up to May 17th. This is an outstanding opportunity. Adults $14, Seniors $12, Children 12 and under Free.
*Birds chirping, a warm sunny day, Spring senses stirred and I begin to hear the call of the countryside. Chester County Pennsylvania Countryside to be specific. No one does a day in the country better than Chester County Pennsylvania.
*Try Longwood Gardens where you stroll either indoors or outdoors when you hear the call of Spring early as I do. Also, Valley Forge National Park has many places for a Spring walk, both natural and paved (keep in mind the Valley Forge Road Bridge closing for detours into the Park) .
*Plan on at least two visits to Historic Yellow Springs where you'll find 142 Acres to walk about and explore. The Yellow Springs Art Show is held April 25th to May 10th, offering original Artworks by local Artists and the Annual Summer Fest Day is held Sunday, June 1st.
*Visit the Historic Mill At Anselma and take a stroll along Pickering Creek and get ready to enjoy the opening day of the Anselma Farmers Artisan Market June 4th
*Right here in Devon, our favorite, Jenkins Arboretum, Devon Pa is temporarily closed but poised for a Spring Opening and the unveiling of the New Education Center. So stay tuned.
*Marsh Creek State Park is another Chester County gem for you to explore anytime of the year.
*Plan ahead for a June visit to French Creek State Park. And while you're in French Creek Park, be sure to visit the Historic Hopewell Furnace Colonial Community (June thru Labor Day with community demonstrations or visit Crow's Nest Preserve, part of the National Lands Trust Preserve of open space and stop by the J. Maki Winery French Creek Ridge Vineyards for a Wine/Champagne tasting.
*The Clover Mill Vineyards and Winery–plan ahead for the May 2009 reopening and a Sunday afternoon wine tasting right here in Chester Springs.
And last but not least, and Daisy's favorite,


is our own Wilson Farm Park, here in Tredyffrin Township, for good old everyday walking fun. Seems like there's twice as many Ducks and Geese as last year (must be Spring!).

Please support the Wilson Farm Park Summer Concert Series so that this fabulous Event can continue to give pleasure to all members of the community, as it has in the past. Get your business advertised on Park Flyers when you make a contribution. Wilson Farm Park is here for all to enjoy. No one checks for badges to see if I live in Tredyffrin Township. All are welcome. Let's keep it that way. The good news is that anyone and everyone can help support Wilson Farm Park Summer Concert Series, with a 501(c)3 tax deductible contribution!
Do you have a favorite Park place to take a Spring Stroll? Leave us a comment and share your fav!

Oh my, a whole blog post from your favorite Main Line Chester County Realtor at MainLinePaToday.com and no mention of Chester County Pa real estate, or homes for sale in Chester County Pa Philadelphia Main Line Area.  Must be Spring Fever! Just remember to Contact me or call 610–889–5509, Judy Peterson, Prudential Fox and Roach Realtors when you need the best real estate information. Whether you're a first time home buyer, or home seller needing to sell your home, you can trust a neighbor to help with all your real estate needs!
Related Articles of Interest: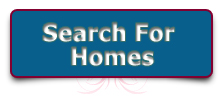 Back To Top