March 20th, 2009 Categories: Chester County, Delaware County, Financial, Home Buyers, Home Sellers, Montgomery County
Chester County Real Estate Comparable "Sold" Properties
Comparable sold properties are the "bread and butter" of successful buying and selling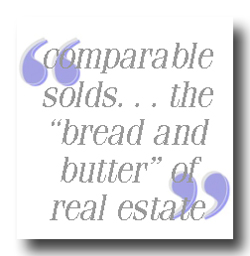 homes in Chester County and the Main Line Pa area, or anywhere else. Get it wrong and your real estate bread is likely to wind up butter side down!
Why do Realtors® talk about Comps, Comparables, House Values, Comparative Market Analysis, CMA's? What the heck is a Comparable anyway?
10 Comparable "Price The House Right" Success Tips:
*same style home (2 story Colonial, Split Level, Cape Style, Ranch Style, Contemporary Style, French Style, Bi-level Style, town home, condos)
*same number of bedrooms and baths
*same interior square footage
*same size lot and similar location
*same condition of amenities
*same neighborhood, township
*garage or not
*central air or not
*same school system
*same age
Comparable means, similar or substantially the same. Since no house or real estate property is ever exactly the same, adjustments up or down need to be made.  This is where an experienced, professional Realtor® can help you! A Comparable Sold is also a sold property in a comparable area.  And a Comparable Sold is a recent sold. It used to be no more than 1 year past.  But, in a rapidly changing real estate market like this one, a comparable sold should be more like a 6-month, past sold. Better yet, don't forget a "sold" analysis that focuses on a "comparable" market period, instead of a volatile market. Sounds easy, right? It should be but it's not. Why?
Real Estate Home Buyers Determine Home Values
What's my homes value? A question I answer almost daily. In a rapidly changing real estate market the perception of "value" is also changing but home Buyers and home Sellers perceptions don't always change at the same rate. Just remember that no matter what the market is doing, home buyers ultimately determine home values.
Sellers – As a professional Realtor I prepare a written Comparative Market Analysis AND a statistical historical analysis of your real estate market area and the over-all market is prepared for you.

Buyers -As a professional Realtor® working with first time home buyers, move up buyers and relocation buyers in Chester County and the Main Line Pa area, I prepare an in-depth analysis of the Real Estate Market with up to date market statistics that are detailed, thorough and honest. All is reviewed with you BEFORE  making an offer to purchase.
Contact Judy Peterson Chester County Main Line Pa real estate expert, to get your Comparative Market Analysis and when you need home buying and home selling help in Chester County, Delaware County and Montgomery County Pennsylvania. What's my Chester County Main Line Pa house value? Call Judy direct 610.889.5509 at Prudential Fox and Roach Realtors Devon Home Marketing Center.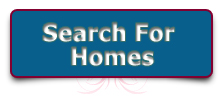 Back To Top