April 7th, 2009 Categories: Chester County, Financial, First Time Home Buyers, Home Buyers
Home Ownership Dreams Fail To Pricing Fantasy

I spend my days and sometimes nights helping home buyers and home sellers with the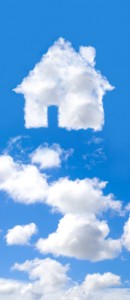 purchase and sale of real estate.  Even though we try to make it as easy and fun as possible, it's work for everyone, the Buyers, their Buyer Agents, Sellers and the Listing Agent. I often remind my Seller clients that every offer to purchase is a compliment paid to the home Seller by the Buyers. Of all the homes on the market, the buyer chose yours!
Are Sellers Unrealistic Prices Making It Harder For Buyers to Buy?
Yes, in my experience and the experience of my Buyers, unrealistic prices are making it harder for buyers to buy.
Today's Better Educated Home Buyers
The Consumers Guide To The Agreement of Sale that I provide free as a service to all of my Buyer Agent Clients, is a 35 page guide that gives a thorough review of each of the Agreement of Sale Clauses and choices about Home Inspection, Financing, inclusions, exclusions and the Sellers Disclosure Form that's part of structuring an offer to purchase, or there should be.
Buyers Are Refusing To Finance A Pricing Fantasy
It's not an uncommon story these days to hear about negotiations that stop just short of a signed agreement. Why the disconnect between Buyers and Sellers expectations? Have Sellers been adequately educated about house values in the current market so that they have set a realistic home sale price? And properly educated about how to prepare and price their home for sale in this market?
It Takes More Than Comparable Solds To Price Right In This Market
Stop to think about it and you'll see why:
longer marketing periods
longer settlement times (due to home sale contingencies)
by the time a property becomes a "sold" and the sold price is published, it's already over the hill
so there's a shortage of good comps
the sellers need more and better statistical analysis of the market in order to price right.
The Buyers frustration grows when the listing agent provides "comparable" sold from 2006 or 2007 or 2008 that aren't even remotely comparable.
An in-depth Comparative Market Analysis of the neighborhood and the market in general is prepared for my buyers prior to making an offer which includes, Comparable Solds (no more than 6 months old)  Days On Market, and a statistical analysis of the overall competitive real estate market are reviewed with the buyer, or should be. Today's Buyers want to be well informed and educated. And they are.
Buyers have met with a Trident Mortgage Company (or other) representative for in-depth discussion of their financing options and credit history before getting their pre-approval, or they should have.
So how does it happen that it's a surprise to a Seller when home buyers refuse to finance the fantasy of selling a home for 2006/2007 home sale prices? Just asking.  What do you think?
Searching for a Chester County Pa Main Line area new home? Need the services of an Accredited Buyer Agent? Or maybe you need to know your homes value and how much your home might sell for in today's market? Contact or call 610-889-5509 Judy Peterson, Realtor, ABR, GRI, SRES, e-PRO, Prudential Fox and Roach Realtors Devon Home Marketing for all of your Chester County Main Line Pa area home buying and home selling needs. "Superb Service, Superb Results"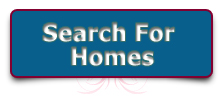 Back To Top