May 23rd, 2009 Categories: A Realtors Life, Chester County, Fun Things To Do, Lifestyle

Memorial Day Fun For May 2009 will include many back yard picnics throughout the areas of the Philadelphia Main Line and Western Suburbs of Chester County, Delaware County and Montgomery County.
As a youngster, I recall going to  Woolworth's Five and Dime Store to buy some flags (2 for a nickel) to line the path to our front door.  Flags were intertwined with some beloved rose bushes that made our Philadelphia Twin Style home look very grand!
*Monday 5/25/2009 Radnor Memorial Day Parade begins at 9:45am "Rain or Shine" at 150 N Radnor Chester Road and proceeds West on Lancaster Avenue with a Memorial Day Ceremony at the corner of Aberdeen and South Wayne following the Parade.
*Sunday 5/31/2009 Malvern Pa Memorial Day Parade from 1:30pm to 4:30pm in the Borough of Malvern.
Whether you're having a back yard picnic, headed "downtheshore" or plan to take a Chester County walk in the park for a picnic, there's plenty to do.
Have a real estate question or see a house online or driving by that you want to know more about or would like to visit? I can help! This is a great time to be a Chester County Main Line Pa home buyer! Just send me an email or give me a call.
Enjoy a safe and happy Memorial Day Weekend!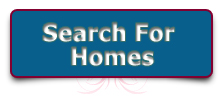 Back To Top