July 1st, 2009 Categories: Chester County, Fun Things To Do, Lifestyle
Tredyffrin Summer Concert Series at Wilson Farm Park in Chesterbrook
This FREE Concert series held in Wilson Farm Park in Tredyffrin Township 500 Lee Road in Chesterbrook Pa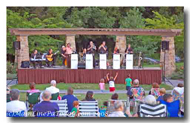 , promises to be fabulous.
Cliff hanger economic events make this series even more special since it was uncertain IF there would even be a Tredyffrin Easttown Concert Series at Wilson Farm Park this year. Budget constraints plague all of our Townships (Townships depend heavily on real estate transactions and transfer tax revenues . . .  us too :-).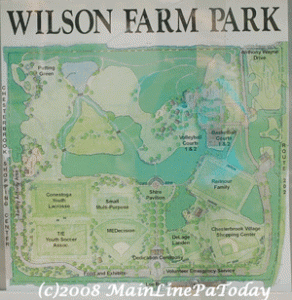 We have the generous good neighbors from Shire Pharmaceuticals Corporation to thank for 4 of the concerts and Tredyffrin Youth organizations, Berwyn-Paoli and Devon-Strafford Little Leagues, Teysa Soccer and Fast Flicks field hockey. Kudos and thanks to Shire and ALL supporters!
*July 9th Teddy's – a 5 piece band with 3 vocalists performing songs from the 60's up til today!
*July 16th  – Motown Tribute is a musical group that specializes in the fabulous sounds of Motown and Soul from the 70's
*July 23rd – Chico's Vibe returns by popular demand. Come enjoy their energetic musical styling that spans the decades from Etta James to the Black Eyed Peas.
*July 30 is the popular Yosi And The Super Dads, a full rock band concert for the kids and the entire family
*August 6th featuring The Janis Newlan Orchestra – an exciting 11 piece band
All concerts are FREE! Bring your family and friends and a chair or a blanket from 7pm – 9pm. There are no rain dates but iffy weather earlier in the day may still find the performance taking place so Call 610-408-3626 to find out for sure.
Wilson Farm Park and community events like these are part of what make Tredyffrin such a great place to live and work in. When you want to know more about a home for sale or need some information about pricing and selling your home, feel free to give me a call, Judy Peterson, Realtor Prudential Fox and Roach Realtors,610-889-5509 direct or 484-431-7195 mobile. I can help!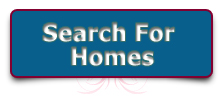 Back To Top