August 10th, 2009 Categories: Chester County, Chesterbrook, Financial, Market Trends
First Time Condo Home Buyers/Investors Find Good Choices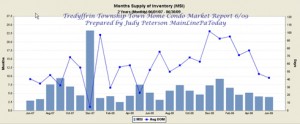 Town Homes and Condos offer some good choices for First Time Home Buyers, Seniors downsizing and Investors because of the attractive lifestyle. The Community of Chesterbrook in Wayne 19087 Tredyffrin Township PA is one of Chester County's most popular Town home and Condo locations.
New Condo Townhome Buyer Tips and Tricks
Docs and Rules and Regs need to be ordered earlier the process.
Disclosures are more important than ever before.
Financing can take a little longer as some markets (not ours) had high foreclosure rates in the condo segment of the real estate market.
Each segment of the market has it's own challenges as we work through economic and housing recovery. Potential $8,000 tax credit of free assistance from the government remains the pot at the end of the rainbow for First Time Home Buyers for homes purchased BEFORE November 30, 2009.
Thinking about purchasing to take advantage of the First Time Home Buyers Tax Credit? Don't delay! Except for cash buyers, the days of 30 day closings seem to be a thing of the past.
*A look at the June 2009  housing statistics in Tredyffrin compared to the market activity in June of 2007 shows a good 4% increase in the median sold price for townhomes and condos in Tredyffrin, including Chesterbrook. The Median townhouse/condo sold price in June of 2009 was $299,000 with an average of 42 days on the market.
The Supply and Demand Number of Units sold in June of 2009 was 19 units sold compared to 30 units sold for June of 2007 a 37% drop.
During the time period 62 Townhouses and Condos sold in Tredyffrin Township and 30 of those sales were in the community of Chesterbrook.
Days on the market and Months Supply of Inventory are beginning to return to some normalcy with June DOM at just 42 days from listing date to settled date as you can see from my Months Supply of Inventory Graph. While the MSI is currently 3.9 months  in June of 2009 as compared to 2.9 months in June of 07 that's a huge improvement over the statistics from December/January of 2008.
There were 54 Town Homes and Condos for sale in Tredyffrin as of the end of June and 26 of those town homes were in Tredyffrin, Wayne,  Chesterbrook Pa.
*Data courtesy of Trend MLS and Terradatum is deemed accurate but not guaranteed.
Contact or call me, Judy Peterson, Realtor Prudential Fox and Roach Realtors Devon Home Marketing Center,  with ALL your real estate questions, 610-889-5509. I'm always here to help!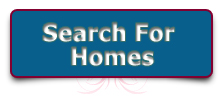 Back To Top