September 3rd, 2009 Categories: A Realtors Life, Fun Things To Do, Lifestyle
11 Fun Things To Do Labor Day In Chester County Main Line Pa Area
I took Daisy for a walk early this morning and felt that invigorating zip in the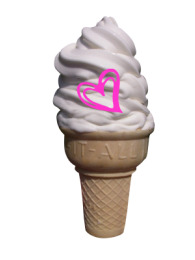 morning air that I just love. Heat and humidity are not my fav. Now the A/C is off and PECO is on their own for awhile.
Getting ready to celebrate Labor Day, September 7th 2009? Here's a few fun ideas for you and your family to do to help savor the last weekend of Summer:
The Ludwig's Corner Horse Show and Country Fair Labor Day Weekend September 5, 6 and 7 is an annual Family Tradition. $7 for Adults and $3 for Children makes this event a winner for families.
The Philadelphia Museum of Art will be open this Labor Day.
Chaddsford Labor Day Weekend Jazz Festival September 5, 6 and 7 from 12 – 6pm featuring "cool wines and hot jazz". $25.00 per person.
The 102nd Arden Fair Saturday September 5, 2009 in Wilmington DE – featuring folk music, dancing and children's games, craft vendors and antiques market.
Longwood Garden's Fireworks and Fountains Display September 6th. Folk rock concert September 5th and a Artistic Harvest Design Vegetable Display September 5th – 7th.
The Boro of West Chester Pa is usually humming with fun things to do so check out Downtown West Chester. They've got you covered for fun events.
"I Scream You Scream We All Scream For Ice Cream"
Each  Summer and Labor Day fun thing to do is a little better with some ice cream. Visit Some of our favorite outdoor ice cream haunts as a tribute to the last days of Summer:
Chester Springs Creamery at Milky Way Farm – 521 Uwchlan Avenue Chester Springs. Best ice cream and fun place to visit! Don't miss the pumpkins and hayrides in the Fall.
Handel's Homemade Ice Cream 576 Lancaster Avenue Berwyn offers creative and unusual flavors plus your usual favs. You will be lured into a return visit.
Rita's Water Ice in the Chesterbrook Shopping Center on 500 Chesterbrook Blvd Wayne Pa.
Maggie Moos – Gateway Shopping Center 231 E Swedesford Road, Wayne Pa
Baskin-Robbins Ice Cream and Frozen Yogurt – 209 W Lancaster Avenue Wayne Pa
And don't forget that our Parks in Chester County, Main Line Pa, Delaware County Area are some of the finest anywhere. You can picnic, canoe or just take a relaxing, leisurely walk in the park.
Do you have a favorite Labor Day Fun Thing To Do or place to visit?
Labor Day weekend is a good time to buy a house or even just ask a few real estate questions. Contact or call me, Judy Peterson 610-889-5509 with ALL your real estate questions and concerns.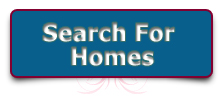 Back To Top