October 5th, 2009 Categories: A Realtors Life, Fun Things To Do, Home Buyers, Home Sellers, Lifestyle
Judy Peterson's 15 Must Have iPhone Apps For Real Estate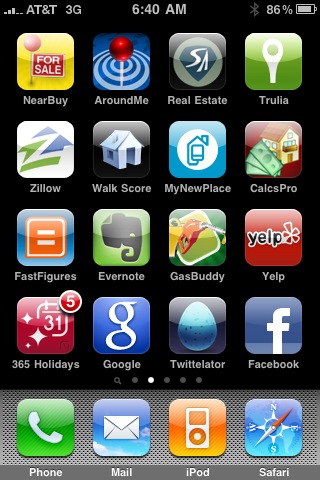 So here I am now 4 months into in-tech love with my iPhone. I keep rewriting this post about how wonderful the iPhone is for Real Estate Agents. And the reason for the constant editing is that it seems that every day I find another great App that comes onto the market that's helpful to Realtors® in the daily practice of real estate.
It's an awesome Christmas morning feeling when I see that little update light go on telling me that there's a new exciting feature for one of my Apps. One of life's simple pleasures!
Now, I have some good friends that I respect. They have brand x phones or hand helds. Are you a Realtor with a brand x phone/hand held?
Give it away.  Or sell it to your friend, sister, brother or neighbor who is not in real estate and get an iPhone. Do I really mean that? I do.
Ok, now on to the fun part. It took me forever to find out how to make these cool screen shots. So now I'm going to share it with you so you can write a post and share your favorite iPhone Apps.
Here's how to copy your iPhone screen: Display the screen you want to capture, hold down the depressed button on the bottom and then click the top on/off switch once quickly, voila a copy of the screen is saved to your photo App. See, you prolly already knew that, but I didn't. Then email the screen capture to yourself or send it to Posterous. Easy peasy!
Judy's 15 Must Have iPhone Real Estate Apps:
Near Buy – one of the most ingenious and useful Apps for Realtors. Showing a house? Buyer asks, "how much is that house down the street". Walking your adorable Bichon pup named "Daisy" (oops that's me) and a neighbor asks about a house she saw? Look it up on the spot in Near Buy. You look really smart.
Around Me – tell your Buyers about all the lifestyle, interesting places around a neighborhood like hospitals, theaters, hotels, supermarkets, taxis, parking, etc. It takes much more than 4 br 2.5 baths to make a happy client.
Smarter Agent – Accurate, clean, well designed real estate app.  It really works like a Swiss Watch for looking up property, listing contact information, etc.
Trulia – Excellent Real Estate Property App. When I'm at an Open House, my iPhone is set to open in Trulia.  Guaranteed, that someone will ask me if there are any other open houses in the area or they will ask the price of the other two listings in the neighborhood.
Zillow – Check out the Zestimates as Zillow names them. They're often not accurate in my area, but it's good to know what clients are finding online.
Walk Score – Walk Score is becoming huge to City planners as more and more people seem to want a "town center" or walk to shopping. It just depends on your market. In some high end market areas it might not be a plus having a high "walk to" score. No question though, that the concept of a town center is a definite trend in housing.
My New Place – This one's new on my iPhone. For many reasons, Rental properties may be trending stronger. Anyway, there's always a need to share Rental costs with clients if only to illustrate the investment benefits of owning a home compared to financing the landlords real estate dreams.
Calcs Pro and Fast Figures – are two nice financial Apps that walk you through some of the important numbers that buyers and sellers need to consider. There's no substitute for talking to a trustworthy Trident Mortgage Representative (call for the name and number of my fav), but these can help.
Evernote – is a powerful Organizer/Note taking App I learn more about every day.  You can send photo, voice notes, and to do's to, even pdf files to Evernote. The Home Inspector hands you a business card – take a photo of the card together with the info and you won't be searching through your pockets looking for the information when you need it.
Gas Buddy – Road Warriors can save money and find the lowest gas price no matter where you are.
Yelp – Long day of showing homes? Just open Yelp to find your clients favorite spot when you want to take a coffee or lunch break.
365 Holidays – Need to know if a contract day falls on a holiday? Of course you do.
Twitteralator Pro and Tweetie – I like both of these for keeping up with the latest and greatest on Twitter. If I had pick just one, it would be Twitteralator Pro. But I also like Tweetie because it's simple and easy to flip through the tweets for a quick read.
Facebook – The iPhone Facebook App makes it easy to stay socially connected with friends and family and clients.
The iTunes Store has over 75,000 Apps for the iPhone and I have just 72 of them. My favorite Photo Apps will be the subject of my next iPhone post. I use my Nikon DSLR together with a fabulous wide angle lens for taking my listing photos and for my  jp Real Estate Photography service for area agents.  But a few great iPhone Photo Apps are a must have for every Realtor. You know, "a picture being worth more than a thousand words" or dollars in the case of real estate.
Stay tuned. Tell me about YOUR favorite Apps.
Buyers and Sellers, want to work with a tech savvy Realtor who will use every available real estate marketing and social media tool to get your Chester County Main Line Pa property sold or help you find you the perfect new home? Give me a call now, Judy Peterson, Realtor 610-889-5509, Prudential Fox and Roach Realtors Devon Home Marketing Center. I can help.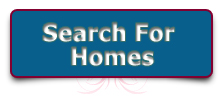 Back To Top