August 14th, 2011 Categories: A Realtors Life, Expired Listings Help, Home Sellers, Real Estate Photography
Begin With Good Real Estate Photography
I have always enjoyed photography. In fact I can well remember the Christmas morning excitement as a kid when I got my first "Brownie" Camera and three rolls of film.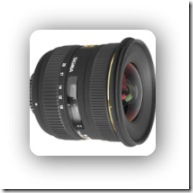 I do my own Real Estate Photography and also sometimes do photography work for other Realtors®. Good Real Estate Marketing begins with good Real Estate Photography.
Real estate photography has become increasingly important with the growth of social media sharing sites like Twitter and Facebook and property search portals like Realtor. com, Trulia and Zillow. 98% of all home buyers begin their home search online. Home buyers browse for homes on the internet using mobile devices like  iPhones and other smart phones.
My Best Real Estate Photography Tips:
Tip #1 is to calculate the time of day that the sun will be shining on the front of the house.  My favorite iPhone and iPad Apps for real estate photography are LightTrac and Focalware.
For most homes the best time of day is in the morning before noon. I like to avoid what I call the Harry Potter look of cast shadows.
Try to plan photos to show the best angle of the room. With the Sellers permission, we might do some light "staging" to remove distractions. If I'm working for another Realtor®, I share my "21 Tips To Prepare For a Real Estate Photo Shoot" beforehand.
Sometimes Sellers have a favorite room or view and I ask about that and I try to include it.
A Telephoto Lens comes in handy to feature unique architectural details.
I'm constantly on the lookout for my reflection or flashback in mirrors, glass cabinetry, glass mounted photos and windows. What not to do was etched in my memory the first time I got home and saw my reflection in the otherwise perfect photo of the Dining Room.
Open doors, especially French Doors, should be closed to avoid that about to take off, "flying room" look
I'm usually shooting with my Wide Angle Lens and ALWAYS straighten and correct any vertical distortions in editing.
MLS Photos look best if a little lighter and brighter than usual. While I don't shoot RAW photos for real estate, I do the next largest file size because I want my photos fill the screen in good resolution when viewed. 
Sometimes it seems like the best shot involves shooting near or into a window, so I use off camera flash to equalize the light.
Photoshop helps me put the icing on the cake. It's where I tweak and lighten, brighten and straighten every photograph and sometimes even remove cars and trash cans! But never power lines. That's a story for another day. . .
I still have my first digital camera, a Kodak DC4800. It was better than any of the "point and shoot" cameras for real estate photography, but it can't hold a candle to the Nikon Digital SLR's and a wide angle lens. The Sigma 10-20mm Lens is so good, I feel like it can almost see around corners!
Call me, Judy Peterson Prudential Fox & Roach Realtors when you're ready to buy or sell real estate in the Philadelphia Main Line areas of Chester County, Delaware County and Montgomery County. I love "making you look good". 
Previous Real Estate Photography Posts: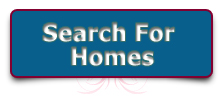 Back To Top