June 27th, 2009 categories: A Realtors Life, Fun Things To Do, Lifestyle
6 Tasty Tips+8 Tempting Apps For Real Estate iPhone Love
My Apple iPhone 3GS adventure actually began more than a few years ago with a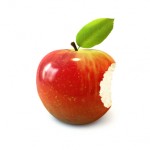 couple of Palm Pilots. I thought they were great until now!
Even though I'm an Apple newbie, I already love my  iPhone3Gs. The new iPhone was a Birthday present.
The launch date fell exactly 30 days after my real birthday, so I was counting the days along with the rest of the world and just barely resisted the temptation to stand in line in the predawn hours at the Apple Store in the King of Prussia Mall on June 19th.
Spoken by Judy Peterson | Discussion: Comments Off on 6 Tips For Real Estate iPhone Love
---
Back To Top