April 6th, 2009 categories: Financial, First Time Home Buyers, Home Buyers, Home Sellers
The National Association of Realtors® (NAR) is working to protect the threatened Mortgage Interest Deduction for homeowners as reported in their April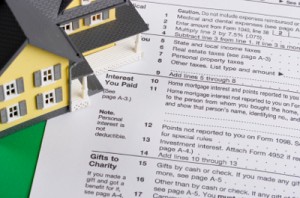 Issue of On The Hill. When it comes to tax deductions, every little bit helps beleaguered home owners.
By now, everyone's heard about the 2009 First Time Home Buyers Tax Credit (Form available here), one of the 10 key features of the 2009 American Recovery and Reinvestment Act.
But, even if your not a First Time Home Buyer and if you are a home owner in Chester County or the Main Line Pa area who has recently purchased or sold a home, don't forget to ask your Accountant about some of the benefits of home ownership that Uncle Sam traditionally offers to encourage home ownership.
There could be some tax benefit questions for you to ask about right on your HUD1 Settlement Sheet.  So be sure to provide your HUD 1 Settlement statement to your tax professional and ask about the following: Read the rest of this entry »
Spoken by Judy Peterson | Discussion: Comments Off on Home Ownership Tax Benefits
---
Back To Top