April 23rd, 2008 Categories: Home Sellers
The Sellers Disclosure Form Is Required –
Pennsylvania Law requires a Sellers Disclosure Form for every listing and the National
Association of Realtors has Annual Mandatory Continuing Education – 14 hours or two 7 hour courses plus Ethics Training every 4 years to help Realtors stay up to date on professional standards and changes in the market. "It's a good thing" as Martha Stewart would say. I'm 100% in favor of The Sellers Disclosure Form and Ethics Training. That's the serious part.
MCE – "War Stories"! Ugh!
Having said that, and at the risk of sounding like a devil's advocate, 14 Hours of Mandatory Continuing Education can be a little like going to the Dentist – short term pain for long term gain. And seven hours on a 5 page form, in a small room with uncomfortable chairs and the "war stories rebel" who attempts to dominate the discussion, can sometimes make going to the Dentist sound good!
In these days of uTube and Webinars, I'd like to suggest that it's time for a face lift on MCE. How about a knowledge and competency test? If you pass, you only have to spend three hours in a small room, with uncomfortable chairs and the war stories rebel. I see a Webinar in my future!
"At Least I Don't Have That Problem!"
Actually, I love war stories at the right time and place – by the Water Cooler. They can be amusing, sometimes horrifying or even momentarily gratifying – you know the all too human reaction – "at least I don't have THAT problem".
A Realtors Knowledge, Experience and Integrity
But, seriously, remember the book, All I Really Need To Know I Learned In Kindergarten?
Seven hours later, here it is: Tell the truth!
Sellers – Fill out the form, answer every question. Tell the truth.
Realtors – Tell your Seller to fill out the form, answer every question. Tell the truth.
Sure, as a professional Realtor, in between "Tell the Truth" and "Tell the Truth", is knowing how to ask the right questions about resources on Municipalities, U & O Inspections, Termite Inspections, Radon Inspections, Zoning, Septic Systems, Title Questions, The Laws of Agency, Condos and Home Owners Associations, Hazardous Substances and Environmental Issues, etc, etc.
A Realtor's knowledge, experience and integrity is what protects the Seller or the Buyer from other bad stuff, just like when you don't go to the dentist.
You're welcome! Now what will we do with the other 6 hours and 50 minutes?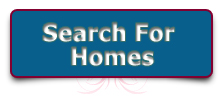 Back To Top