May 21st, 2008 Categories: A Realtors Life
How Western Digital Saved My Real Estate Life!|Have Gigs Will Travel
I hear tell that there was a time in the life of a Realtor® when all that was needed was an MLS Book, a car, a pen and a contract to sell a property! Not Today. The Tech Savvy Realtor® of today needs Gigs and lots of 'em!
I just invested in a new Camera, a Nikon D40 SLR. It doesn't cost as much as a house, but neither is it disposable. I try to stay cutting edge in my tech investments and avoid the"bleeding edge".
The Nikon D40 takes great pictures right out of the box, but I like to play. My original digital camera was one of the first of Kodak DC4800's which is an excellent camera for wide angle shots in real estate. Simple but good. Sometimes you can still find it on eBay.
However, the Nikon D40 is an SLR Digital. It came with an 18mm to 55mm lens. I added a 55mm to 200mm lens, so the possibilities are endless – as soon as I learn them all. One that I should have learned was to reset the size of the photos I took, unless they were going to be posters, so they wouldn't fill up my hard drive. Hopefully, both cameras will help to keep my listing photos off of the amusing Worst MLS Picture list.
Tech Savvy Realtor
I'm more tech savvy than many Realtors® and maybe not as much as some. Like most people, I tend to learn only what I need to know, which turns out to be a fraction of the actual possibilities. Just so we stay grounded here, I would actually be the same person who once waited for a child to come home to reset the clock on the VCR. In my defense, that was quite a few years ago.
So, imagine my surprise when, one day, as I was changing lanes on the information highway, I noticed a measurable slow down with my IBM Think Pad. Next, I couldn't complete a defrag. Oh no! Then, I knew I had a problem. Checked it out and found myself with a paltry 2.5 Gigs left. A new laptop was not part of my game plan.
That's when a Birthday Gift and Western Digital's " My Passport Elite" 320 Gig USB portable hard drive came to save the day.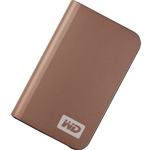 Talk about your endless possibilities. Being an optimist and a "glass is half full" sort of person, I figured, at the very least, I could go on a photo expedition, or I could have mega Buyers and Sellers and take a gazillion photos with a 320 Gig hard drive!
Life is good!
Here's what Western Digital has to say, "Pack up your office files and take them home. Carry thousands of songs or pictures. Back up your laptop. Synchronize files between home and office and encrypt everything on the drive for added security."
Sounds like yet another learning curve to me. Let's see, I had it here somewhere…where in the world is the number of the child who resets the VCR?
Ah, yes, on speed dial!!
Ready to list your property for sale featuring a custom virtual tour to present your unique features and benefits to the real estate marketplace? Give me a call today. Have Gigs will travel!
What's your Realtor tech happiness/must have/life saving tip?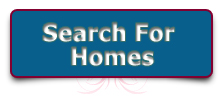 Back To Top