June 23rd, 2008 Categories: A Realtors Life
G

o

o

g

l

e

For President?
Hip Hip Hooray! Main Line Pa Today|Chester County Real Estate and I are official Tomato Graduates of the prestigious Real Estate Tomato School of Blogging.
Thanks To The Real Estate Tomato Blogging Master and Guru, Jim Cronin together with a long list of Tomato Team Elves, all named "Molly", each of who magically produces answers to my questions. Team members Chris Daley, Justin Smith, and Chris Hotz have guided me through the blogging maze with enthusiasm and declared me reasonably prepared to find my way through.
Google is where I often go for more information. Want to see what your name looks like in Google speak?  Play with this fun imitation Google font or get the real deal, called "catull" font for too much money.
Depending on the time and day, my thoughts about Blogging go up and down like one of my Google Analytics Charts: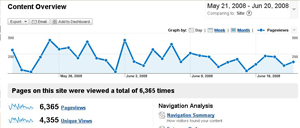 My Real Estate Blogging  opinion is that Blogging is either :
Easier than I thought it would be
Harder than I thought it would be
A lot of fun and a piece of cake!
Google for information "OCD" –
I begin and end my day with Google; Google Analytics, Google Docs, Keywords, Page Rank (Main Line Pa Today is too new to have one, but that doesn't keep me from checking).
Like in Hitch Hikers Guide To The Galaxy," it seems you can ask Google anything, including the "ultimate question", "what is the meaning of life and everything?" and Google produces an answer, proving they have a sense of humor.  An important quality for a President or a Realtor® .
An Amazing achievement, Google Analytics tells me how many visitors Main Line Pa Today.com had, which Continent, Country and City they came from (North America, Asia, South America, US, UK, Sydney, Bala Cynwyd, Bryn Mawr, Villanova, Wayne, West Chester, Paoli, Berwyn, Downingtown, Malvern, Exton, Glasgow, Kailua, Cologne, Brighton, Uberlingen). Uberlingen? I'll have to Google that. Google tells me which pages visitors sailed in on, how many are unique or returning visitors, how many hours, minutes seconds they stayed to visit, and so much more.
I appreciate my visitors and bless them all for coming and returning! Don't worry, Google doesn't tell who you are or what you ate for breakfast.
A little trivia, "Google" was searched in Google more often than the major candidates combined!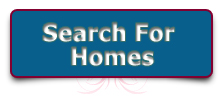 Back To Top