July 18th, 2008 Categories: Chester County, Delaware County, Fun Things To Do, Lifestyle
Labor Day Weekend 2008 Fun Things To Do ~ Main Line Pa Chester County, Delaware County Pa Area
Labor Day is Monday, September 1, 2008. Time to begin planning your best weekend of the Summer!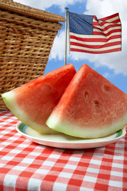 How to plan a Labor Day Picnic offers some easy suggestions for a relaxing day.  These eco-friendly ways to Color Your Picnic Green will renew your environmental awareness to remove all evidence of your carbon footprint after the picnic.
Check out Origins of Labor Day, and the History of Labor Day and Labor Facts, from the gov.  You can impress your friends and family with your knowledge of the history of Labor Day over the watermelon.
Planning To Be In Town For A Main Line Pa Chester County "Stayvacation"? High gas prices and high food prices have coined a pop term, "Stayvacation".  Try some of these local activities over the Labor Day Weekend if you plan to be in town for a stayvacation!
Chester County:
Delaware County:
Longwood Gardens "Nature's Castles" – Spectacular Display of Tree Houses – See "Lookout Loft", "The Canopy Cathedral" and "The Bird House"
Tyler Arboretum – Butterfly Gardens and Tyler Arboretum Totally Terrific Tree Houses built by Delaware Valley artisans and architects –  until September 28, 2008 Adults $7 and Children $4
Philadelphia:
Smooth Jazz Summer Nights FREE at Penn's Landing "Great Plaza"
Wilmington, Delaware:
The 101st Arden Shakespeare Guild  Fair and Antiques Market – August 30th -Crafts, amusements, music, pony rides and antiques.

Related Articles:
Feel free to share any of your favorite Labor Day activities for us to include here!
Contact or call me anytime, 610-889-5509 with ALL of your real estate questions.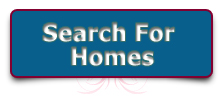 Back To Top