August 14th, 2008 Categories: Home Buyers, Home Sellers
10 Value Added Realtor® Benefits ~ Are You Listening?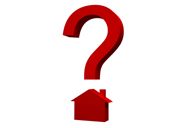 Good listening skills take practice, concentration and work.  We all know the difference between u-huh, u-huh…and actually being "heard" and understood. A good Realtor® has honed their active listening skills in order to become a Great Realtor® by knowing the right questions to ask and by listening to the answers. Interested in improving your business and personal listening skills? Try a free online listening test. Check out any book store for good titles or try, Listening The Forgotten Skill by Madelyn Burley-Allen.
I've been a Realtor® for 16 years helping real estate buyers and sellers on the Main Line Pa and Chester County. I work at my listening skills professionally and personally. Because I'm curious, I ask a lot of questions. I like to understand how things work and how we each think and feel differently.
10 Value Added Real Estate Benefits to Active Listening:
identify your goals,
help prioritize and meet needs,
find the right, special home for your family,
explore the best financing options,
avoid location or condition buying mistakes,
educate about the process to make good choices,
present ALL the choices
make you money,
save you money, time and aggravation
avoid costly legal entanglements
The Best Realtors® Listen For Understanding:
I listen to understand you needs whether you're a Buyer or a Seller. Only after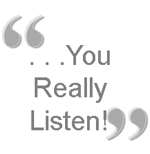 understanding can I help you find the best home, make a good investment, or help you sell your home for the best price, to a well qualified buyer.  I'll ask you lots of questions like these, follow-up, and really listen to your answers:
what are your needs; home, schools, commute?
how much do you want to spend?
when do you need to move?
have you spoken to a lender,
how's your credit?
why do you want to buy/sell?
where are you going? being relocated?
what will you do if you don't /buy/sell?
do you have a wish list? a must have list?
where is your family located?
When I first started in Real Estate, a client said to me, "You don't seem like a real estate agent".  Uh-oh I'm thinking,  maybe I'm not meeting the buyer's expectations!
But I summoned my courage and asked,
"really, why is that?".  To my relief, she said, "You really listen!"
We both chuckled about the stereotype (sort of) –  Seems that I was their second Realtor®. We were in the process of clarifying their needs. They wanted "new construction" but close to town; not quite their price range, but close to town turned out to be a higher priority than new construction. I later sold or "listened" my way to the sale of a perfect home they would later happily renovate to be like "new".
Selling real estate can be a "telling" business when it should be more of a listening  business.
The best Realtor's® know and practice their active listening skills in consulting, identifying needs, negotiating and resolving issues.
What do you think?
Contact me, Judy Peterson 610-889-5509 when you need a Realtor® who will listen to ALL of your unique real estate needs.  I can help you!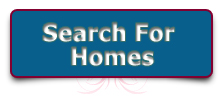 Back To Top