September 16th, 2008 Categories: Financial, Home Buyers, Home Sellers
Real Estate One Stop Shopping, Amazon, and the Supermarket?
What do Real Estate One Stop Shopping Services have to do with the Supermarket, Amazon or the Mall?
Save Time, Save Money, Trustworthy Service, Peace of Mind ~
Here in Chester County and the Main Line area my Buyers and Sellers are busy, busy, busy. They're either on the fast track at home or at work or both.  Time is the one commodity that none of us has enough of.  That's why when the National Association of Realtors ran a Harris poll, One Stop Shopping Real Estate Services came up with a resounding YES vote.
Everyone loves one stop shopping. At the Supermarket these days, there's probably a snack bar for a little breakfast or lunch while you shop. You can pick up a snow shovel, a prescription, or buy a pot of Mums for the front porch. My favorite Amazon shopping offers great choices, service and prices. Prudential Fox Roach Realtors together with the affiliated services of The Trident Group even offers a guarantee on Settlement Services!
I can just imagine how excited you are to buy your first home. You're getting married. You've decided to go for your dream home, but you both work 12 hours a day and sometimes weekends. What with wedding plans, even your lists have lists! Or, your time is precious as you face the challenges of selling,  of downsizing or of relocating.
Not Like The Old Days In Real Estate ~
In the old days, you'd sit on the phone for hours getting quotes, comparing services on rates, fees, best time to lock?, tenants in common, by the entirety, easements, flood insurance, condo insurance home owners insurance?, HUD-1, escrows, payoff statements, sewer certs, what's a Notary?, where's a Notary? power of attorney, which one? Freddie Mac, Fannie Mae, FHA, conforming or jumbo loans?, buyer pre-approval or pre-qualification?, etc, etc
The Good News ~ The Trident Group

Prudential Fox & Roach Realtors® Devon Home Marketing Center is one stop shopping Headquarters for the Trident Group (always a choice, never an obligation). The good news is that you can find Premier One Stop Shopping Real Estate Services ALL under our Devon Roof with The Trident Group:
Trident Mortgage Company,
Trident Land Transfer Title Company
Trident Insurance Company
One stop shopping Real Estate Services when you need solutions and choices.  It's a little bit of good news- the kind we could all use right now. Together, we can make it a "Super" real estate market. Give me a call. Try it. You'll love it.

Contact or Call Judy, 610-889-5509 with ALL your real estate questions.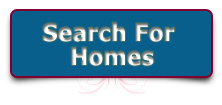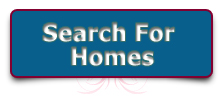 Back To Top