September 22nd, 2008 Categories: Chester County, Lifestyle
Tredyffrin Township Police Department, Berwyn Volunteer Fire Company and Emergency Services and Paoli Volunteer Fire Company each offer outstanding Emergency Services to Tredyffrin Easttown Township Residents.
Send A Donation To Berwyn Fire Company and Paoli Fire Company –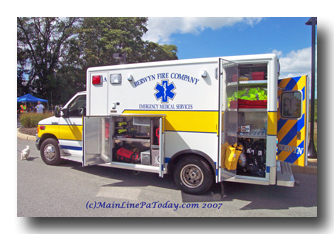 As I followed the Township Supervisors Meeting on public TV, I heard the Berwyn Fire Chief share the really low percentage of residents who donate to and support our fire companies.
Berwyn Fire Company Fund Raiser Luncheon – Thursday, September 25, 2008 at The Outback Steak House in Gateway Shopping Center – call 610-644-6050 and leave a message at the firehouse – $20.00 Adults and $10.00 for children.
Last week a resident called me to ask if they could burn leaves in Tredyffrin Township? The answer to this question and others is on the Tredyffrin Township Website – sorry, NO you can not burn leaves in Tredyffrin Township.
So visit the sites for our Tredyffrin Township and Easttown Townships and the Fire Companies and learn more about our Township fire fighting, ambulance and full Emergency Services. And while you're there, you might want to make a donation to the Berwyn Volunteer Fire Company and the Paoli Volunteer Fire Company or just send your donation to their address below.
Like Nike says, "just do it"– today. There's Daisy

in the left side of the pic taken on Tredyffrin Community Day which this year is Saturday, September 27th 2008.
Relocating to Tredyffrin Easttown Township?
When you're relocating to Tredyffrin Township or Easttown Township in Chester County Pennsylvania, you will want to know as much as possible about the Emergency Services offered.
Tredyffrin Township Police Department is located in the Township Building at 1100 Duportail Road in Berwyn 610- 644-3221
The Berwyn Fire Company and Emergency Services is a volunteer Fire Company, located at 23 Bridge Avenue in Berwyn, Pa 19312 610-644-6050.  First organized in 1894, the Berwyn Fire Company has responded to 3,072 calls in 2007, more than 800 fire calls and 2000+ Ambulance Calls.
The Paoli Fire Company and Emergency Services is a volunteer Fire Company, located at 69 Darby Paoli Road in Paoli, Pa 19301 610-644-1712.
Home Owners Insurance and the C.L.U.E Report
One Agreement of Sale contingency is the Home Owners Insurance Contingency.
Insurance companies often ask about the nearest Fire Companies and fire hydrants before issuing a Home Owners Insurance Policy for your new home purchase. A C.L.U.E. Report (Certified Life Underwriters Home Sellers Disclosure Report for previous 5 years claim history) may be requested at the time of a Home Buyers application for Home Owners Insurance.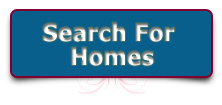 Related Articles of Interest:
Relocating to Chester County Main Line Pa area? Contact or call Judy 610-889-5509 at Prudential Fox & Roach Realtors Devon Home Marketing Center.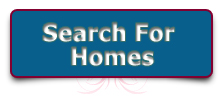 Back To Top