September 25th, 2008 Categories: Chester County, Financial, Market Trends
Real Estate Market Report for Chester County Pa Real Estate Homes For Sale, Homes Under Contract and Houses Sold Comparison of August 2006 vs August 2008*
This is a big picture look at the Chester County Real Estate Market Report comparison between August 2006 and August 2008 for Median Homes For Sale Prices (red line), for Homes Under Contract (blue line) and for Homes that have Sold (green line).
The Median Sold Price for Chester County during the period of August 2006, August 2007 and August 2008 is Up 1.6%, from $319,900 in 2006 to $324,900 in August 2008.
The Median For Sale Price for Chester County is down 1.7% from $379,900 in August 2006 to $373,500 in August 2008.
The Median Under Contract Price is up 6.7% from $299,900 in August of 2006 to $319,000 in August of 2008. The price at which a property goes under contract is not the sold price. So this increase is more of an indicator that Buyers have become educated to make an "offer". This is especially true when combined with the increase in the Median Sold Price, up 1.6%, since the sold price is the actual settled price of the property.
My upcoming September Real Estate Market Reports will focus in on specific areas. Overall the big picture for Chester County Real Estate for this comparison between August 2006 and August 2008 is one of an area that is holding its own.
The best real estate agent, the right for sale price, excellent showing condition and the best real estate marketing will make the difference in getting your property sold in our current market.
*Data courtesy of Trend MLS and Terradatum is deemed accurate but not guaranteed.
Contact or call me 610-889-5509 when you want the Best Real Estate Marketing Services for marketing your house and getting your home sold.

Related Articles: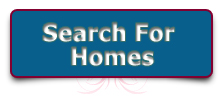 Back To Top