September 26th, 2008 Categories: Chester County, Financial, Market Trends
Supply and Demand and Months Supply of Inventory Comparison August 2006 vs August 2008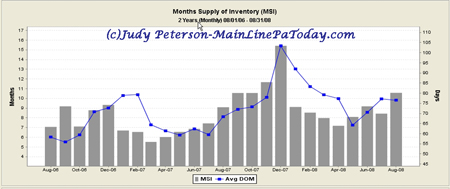 The Supply, Demand and Months Supply of Inventory numbers for Chester County Pennsylvania  Real Estate Transactions offer no major surprises.
These are the numbers that some of the national and even local news likes to throw out for some shock value. They need to be put into context. When we compare market data to 2005 and 2006, it's important to keep in mind that neither of these real estate markets was "typical".
What Is Supply and Demand For Chester County Homes For Sale?
Supply and Demand – simply refers to the number of units (houses) sold in any given period compared to the number of homes for sale and houses under contract. It's an important indicator but not a predictor of the future. In the comparison period between August of 2006 vs August of 2008 in Chester County Pa:
number of Chester County homes for sale up 6%
number of Chester County homes under contract down 28%
number of Chester County homes sold down 26%
The Months Supply of Inventory – is up 50% for Chester County overall, from 7.1 Months in August of 2006 to 10.6 Months in August of 2008.
The Days on Market – is up 31% from 58 Days on Market to 77 Days on Market.
Will It Take 10 Months to Sell My Chester County Home?
Pre-listing Property Marketing Consultation services can help you be a winner in this more challenging real estate market.  Ask for good, sound pre-listing advice.  If you don't, you could be one of the homes that's on the market for 77 days or even more. Especially if you do nothing different to set your property apart from the current market conditions.
Really, in our current market, there are homes selling in less than 30 days. And even some with multiple offers.  Over all in Chester County, the Median Sold Price is up 2% for this same period. That's good news!

Contact or call me 610-889-5509 with any questions. I can help.
Other Articles of Interest: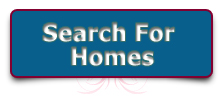 Back To Top