November 17th, 2008 Categories: A Realtors Life
Real Estate Open House and Why Do We Care About The Puppy?
I love helping people realize their family home ownership dreams. And I usually love holding Sunday Open Houses. It's an opportunity to show off the best features of my listing, put my Real Estate Marketing Plan into action and have some dialog with the people who matter most in real estate.
I really like these people.
That's what I was thinking as I listened to Sixty Minutes interview Sunday night with the President Elect Barack Obama and Michelle Obama.
"…America is ready for the Puppy…America is more ready than we are.." is what our President Elect said when pressed on the issue of the promised puppy. We know that it's the right thing for the parents to plan for the best time for the puppy to join their family. And yet, I'm curious, why do we care so much about the puppy?
Whenever I have a Sunday Open House, I try to listen to the Buyers needs. And as I do, I think about how I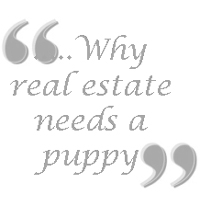 can help my Buyers and Sellers achieve their goals.
We might talk a little about financing. I often tell them about the fabulous services of our Trident Mortgage Company (yes, we are doing many loans everyday) contrary to some media reports.

Mostly I just answer questions about the property, taxes, the neighborhood, schools, commuting, services like Medical Centers, Universities, Corporate Centers, parks, fun things to do, shopping, good restaurants, cultural opportunities in Chester County and the Philadelphia Main Line. And other important questions like, where's the best place to get a good pizza?
Crises of Confidence Real Estate Questions
These days, however, there are a barrage of difficult "crises of confidence questions" such as, can anyone get a loan today?  And, if I buy today is my home going to be worth half this much in the future? And crystal ball questions such as, is this the bottom of the market? Or I heard on the morning news…
Now more than ever, people like to talk about real estate. I might send buyers and sellers to my Blog where they can see market statistics that show that, at least here in Chester County and the Philadelphia Main Line area, that while our market is affected, we are doing much better than some areas of the country.
I'm not afraid to say I don't know the answer to a question when I don't. I will go to great lengths to help my clients find the information they need to make informed decisions about their home ownership dreams. It's part of what I do.
All Real Estate Is Local And That Includes Chester County Main Line Pennsylvania
The national media has failed to educate the public that all real estate is local so that now confidence and fear have become an issue for just about everyone.
It's easier and more fun to think about puppies. But Puppies, like good real estate transactions, need careful planning for their success.  Puppies need patience, and responsible care to reap the benefits of their irrepressible playfulness, fun, joy, and the unconditional love they share with us.
We have a love affair with all that home ownership represents, not unlike that of a puppy. Mom and Dad two kids and a dog. It's part of who we are.
We need the faith, the hope, the dream and the lightness of spirit that a puppy represents.
But we need it yesterday.
That's why I think we care so much about the puppy.
I took a poll. I asked Daisy, my little Bichon Puppy and she agreed. What do you think?
Contact or call me 610-889-5509 anytime you'd like to talk about real estate or Daisy or your puppy.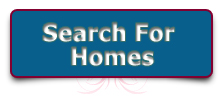 Back To Top