February 1st, 2009 Categories: A Realtors Life, Fun Things To Do
Real Estate Pa Spring Predictions, Super Bowl Sunday, Groundhog Day?
Chester County Pennsylvania Realtors across the State mark the two events of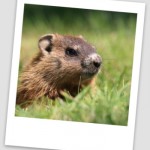 Super Bowl Sunday and Punxsutawney Ground Hog Day on their Real Estate calendar. Groundhog  Day weekend events are held in Gobblers Knob in Punxsutawney Pa January 30th to February 2nd.
Will Pennsylvania's Punxsutawney Phil See His Shadow? You can vote too. A "No" Vote means we get an early Spring. So vote early and often.
Realtors look forward to these two events with anticipation. Legend has it that the Real Estate Spring market officially begins after Super Bowl Sunday.
Since 1886, Punxsutawney Phil is the Groundhog who predicts the weather and the arrival of Spring. Here's how it works. If the Groundhog sees his shadow, there will be six more weeks of Winter, or if he doesn't, Spring will come early. Now I can just hear the doubters. But it's all good fun, especially if you believe. Do you really want to take the chance of six more weeks of this market Winter?
Not me. I'm already browsing through my Burpee Seed Catalog and scheduling my Spring Listing Open Houses.
Throngs of people show up for Pennsylvania Ground Hog Day on February 2nd, including Television and newspaper reporters. So, there you have it. There's even T shirts and Groundhog Cookies.  Didn't you put your tooth under the pillow just like me? And didn't you want the guy in the red suit to show up? I rest my case.
These are tough times. We need to "believe".
And we need a Plan.
9 Things To Know About
Burrows

Pa Real Estate
call a Realtor  – like me!
selling a home? I have a Plan.
spruce up your

burrow

home.
stage your burrow.
invite all your friends.
have a Spring Open House party.
don't be afraid of your shadow.
buying a home? Interest rates are low.
never build a burrow under a goal post.

Contact or call 610-889-5509, Judy Peterson, Pennsylvania Realtor and Chester County, Main Line Pa, Real Estate specialist with Prudential Fox & Roach Realtors.
Related Articles of Interest: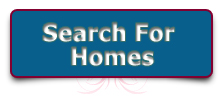 Back To Top