November 30th, 2008 Categories: First Time Home Buyers, Home Buyers
Save, Save, Save
The very first thing you want to be doing, when your goal is to be a first time home owner, is to be saving in as many ways as you can find. Check out 100 Tips For Saving from The Simple Dollar or some of the 75 Money Saving Tips From Dough Roller.
You could adjust your lifestyle from eating out three times a week to cooking at home, buy less prepared food, cut out the junk food, take your own coffee in a thermos cup, brown bag your lunch.  For a working couple just taking your own lunch could easily save thousands a year.  Saving more is increasingly practical advice for each of us.
Souper Savings From The Pot To The Bank
In honor of Thanksgiving, here's my Mom's Turkey Soup Recipe. Like all great cooks, she had the creative instincts to add a magical "pinch of this and that".
Beg, borrow and save those bones. In my growing up years, everything went in the soup pot. That's a tradition I love. Home made soup is more nutritious. You'll feel good when you come home to an easy dinner, knowing the savings brings you one step closer to your dream home. Try making your own bread. It's fun, cheap and incredibly easy. Takes no more than 6 or 7 ingredients and none of them requires a chemistry degree to pronounce.
7 Super Money Saver Tips For First Time Home Buyers
1. First, hire a Realtor who is an Accredited Buyer Agent to represent only you and your best interests. You want someone who will meet with you face to face and help you make and execute a plan.
2. Second, talk to a Lender ASAP. Someone who thinks long term and who will help you get "Pre-approved" early in the process. Know what to do and what not to do with your finances. Just mention my name to my Trident experts, Todd and Matt. There's no charge and no obligation to talk. You need time to repair credit issues. You must know your realistic buying range before shopping. Very few sellers will even look at an offer these days without a pre-approval.
3. Be realistic about your needs and "wish list". A perfect home is the one you create, not the one you buy. Don't be too picky about decorating. Decorating can be changed, but not the location. Consider a town home or condo, then leverage your way up the home ownership ladder.
4. Timing – If I find you the perfect home today, are you ready to buy today? When is your lease up?  Ask your landlord if you could sublet or buy out a month. Will this be your home for 6 or 7 years? Plan to be a move up buyer? Or is this where you want to put down roots for your family? It makes a difference in your choices about location, schools and financing.
5. Don't be house poor. Even buyers who qualify for Luxury Homes, purchase homes for much less in order to keep their lifestyle choices open for vacations, etc.
6. Inspections – This is not the place to save money. Do every inspection that's indicated by the property condition, such as Home Inspections, Radon,Termite, Septic, Well, Lead Paint, etc. Negotiate for a Home Warranty paid for by the Sellers. It can protect you in your first year of home ownership.
7. Research – Drive the route to work (during the same business travel times), to the train station, to schools, shopping and to family and friends. With the help of your Realtor, research the County and the Township on proposed building plans, road construction and taxes that could impact value.
Oh, and by the way, don't forget about the $7500 Tax Credit For First Time Home Buyers that runs out as of July 1, 2009. We will be watching for other economic recovery help for home buyers after the first of the year.
Have a good soup recipe or some money saving tips to share? Add yours to the comments or send me an email and I'll post them for you. Contact or call Judy 610-889-5509. I love to help First Time Home Buyers realize their dreams to own a home.

Related Articles of Interest: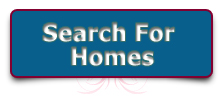 Back To Top