March 25th, 2009 Categories: Chester County, Financial, Market Trends
Real Estate Absorption Tredyffrin Township, Easttown, Willistown, Uwchlan and Upper Uwchlan Townships*
The Real Estate Market Absorption Rate, Months Supply of Inventory and
Days On Market are key indicators that provides historical data about where we've been but more importantly also tells us something about future house values, for the short term anyway. For some Chester County Main Line Pa news that you can use, try Calculating the Absorption Rate. Or contact me and I'll prepare a Comparative Market Analysis for your homes value price range, neighborhood and community.
The Table below shows a comparison between February 2008/2009  of 5 of our communities. The Months Supply of Inventory Real Estate Absorption for Tredyffrin Township, Easttown Township, Willistown Township, Uwchlan Township and Upper Uwchlan Township areas of Downingtown Pennsylvania.
Chester County  First Quarter Real Estate information will be ready for us to look at in first week of April 2009, for Chester County Homes For Sale data and the Chester County Homes Median House Sold data, Average Days On Market and Supply and Demand number of units for sale and homes sold and under contract for Chester County Pennsylvania.
My anecdotal first hand experience working with Chester County home buyers and home sellers? There's lots of home buyers looking and not enough good choices. What are "good choices"? Homes that are priced right and sellers that are motivated to sell in this market. However painful it is, it's not going to be the real estate market of 2005-2007 again for a very, very long time, if ever.
The Residual Inventory (backlog) is simply the number of homes that were still for sale and on the market (not pended) in the previous month(s). The 2008/2009 comparison of New Listings is the number of homes that were New Listings in February of 2008/2009.
| | | | | |
| --- | --- | --- | --- | --- |
| Township | MSI | DOM | Residual | New List |
| Tredyffrin | 5/9 | 42/83 | 126/129 | 60/42 |
| Easttown | 8/15 | 89/17 | 53/68 | 27/28 |
| Willistown | 11/14 | 70/59 | 65/67 | 23/19 |
| Uwchlan | 4/6 | 73/90 | 58/68 | 26/19 |
| Upper Uwchlan | 9/8 | 80/112 | 92/87 | 16/16 |
I'm expecting the First Quarter Real Estate Reports to show evidence of more positive real estate market activity numbers indicating a market that's moving towards a strong recovery.
It's Spring! The best time to be a Chester County Main Line area home buyer searching for your dream home or a Chester County Main Line Pa area Seller curious about your house value and a good time paint, clean-up, fix up your house and plant some Winter Pansies to welcome your visitors!
*Data courtesy of Trend and Terradatum is deemed accurate but not guaranteed
Contact or call Judy Peterson, 610-889-5509 Chester County Pa Main Line Pa Realtor, listing agent and homes for sale expert, Prudential Fox and Roach Realtors Devon Home Marketing for your custom Market Update Repot for your neighborhood and town in the Philadelphia Western Suburbs, Tri-County Real Estate Market area of Chester County, Delaware County and Montgomery County Main Line Pa areas.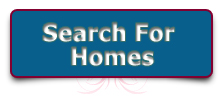 Back To Top