June 13th, 2008 Categories: Financial, Market Trends
How Do I Calculate The Absorption Rate and The Months Supply of Inventory?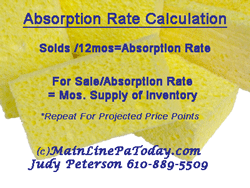 The Absorption Rate has historically been used in New Construction planning and financing.  Builders need to know how many homes can be absorbed into any given market before the first shovel goes in the ground. Lead time, financing and market shifts are unforgiving when you plan and build in a Sellers Market, but sell in a Buyers Market, such as we have now. However unscientific, a savvy Realtor can almost predict a market downturn or recovery by watching the incentive giveaways. How do we define a Buyers Market? It's generally considered to be anything over about six months of inventory.
Absorption Rate and Months Supply of Inventory can help Sellers and Buyers understand the market. A Realtor who doesn't use these indicators is like a violinist without a bow or a mechanic without a socket wrench ~ you might not hear the music or know how to fix it when the market shifts. These simple calculations can produce some elegant results:
Absorption Rate Calculations – Macro Focus:
Determine the number of Sold Properties in the last 12 months
Number of Sold Properties divided by 12 = Absorption Rate Per Month
Divide number of Active Listings by the ARPM = Months Supply of Inventory
Now here's where it gets fun and interesting ~
Absorption Rate Calculations – Micro Focus:
calculate for a specific property area.
make sure that you're using "comparable" data when you go micro
forecast "trends" by watching a neighborhood or period such as three months
What are the benefits to using these tools? I can think of 5 primary benefits. We could rant a little about #5 another time, since transfer tax in Pennsylvania is among the highest in the Nation. Right or wrong, many townships depend on the transfer taxes to provide services.
5 Absorption Rate Calculations Benefits: –
Realistic Selling Prices
Realistic Purchase Offers
Fewer Days on Market = Higher Sale Prices
"Win/Win" – be part of the solution
Keep Local Taxes Lower – services funded by transfer tax
Are you a Realtor using Absorption Rate to advise your Sellers and Buyers in a new creative way?
Do you know the Comparative Market Value of your home? I do! Would you like a CMA for your property? Contact Judy Peterson or call anytime, 610-889-5509, with ALL of your real estate questions. Here's a related post you might find interesting:
Related Post: Homes For Sale Tredyffrin Township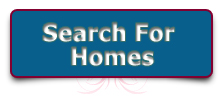 Back To Top