August 14th, 2008 categories: Home Buyers, Home Sellers
10 Value Added Realtor® Benefits ~ Are You Listening?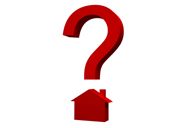 Good listening skills take practice, concentration and work.  We all know the difference between u-huh, u-huh…and actually being "heard" and understood. A good Realtor® has honed their active listening skills in order to become a Great Realtor® by knowing the right questions to ask and by listening to the answers. Interested in improving your business and personal listening skills? Try a free online listening test. Check out any book store for good titles or try, Listening The Forgotten Skill by Madelyn Burley-Allen.
I've been a Realtor® for 16 years helping real estate buyers and sellers on the Main Line Pa and Chester County. I work at my listening skills professionally and personally. Because I'm curious, I ask a lot of questions. I like to understand how things work and how we each think and feel differently. Read the rest of this entry »
Spoken by Judy Peterson | Discussion: No Comments »
---
Back To Top