September 12th, 2008 categories: Chester County, Home Buyers
Is Your Agent An Accredited Buyer Agent?
A Buyer Agency Contract Agreement signed between an Accredited Buyer Agent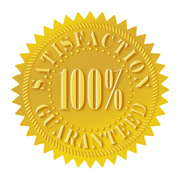 licensed Realtor® (ABR), and you as the Buyer Client, offers the most protection for any real estate home buyer. Every one of my Buyer Clients gets my 100% Home Buying Satisfaction Guarantee.
Who Represents the Home Buyer?
In fact, a Buyer who decides to go it alone without a signed Buyer Agency Contract, is at great risk. Without a written Buyer Agency Contract relationship with your Realtor®, you have NO ONE representing you and your best interests in the real estate transaction. In Pennsylvania, you are considered only a "customer" without "Client" status protection, if you do not have a signed Buyer Agency Read the rest of this entry »
Spoken by Judy Peterson | Discussion: No Comments »
---
August 14th, 2008 categories: Home Buyers, Home Sellers
10 Value Added Realtor® Benefits ~ Are You Listening?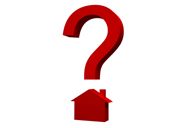 Good listening skills take practice, concentration and work.  We all know the difference between u-huh, u-huh…and actually being "heard" and understood. A good Realtor® has honed their active listening skills in order to become a Great Realtor® by knowing the right questions to ask and by listening to the answers. Interested in improving your business and personal listening skills? Try a free online listening test. Check out any book store for good titles or try, Listening The Forgotten Skill by Madelyn Burley-Allen.
I've been a Realtor® for 16 years helping real estate buyers and sellers on the Main Line Pa and Chester County. I work at my listening skills professionally and personally. Because I'm curious, I ask a lot of questions. I like to understand how things work and how we each think and feel differently. Read the rest of this entry »
Spoken by Judy Peterson | Discussion: No Comments »
---
July 16th, 2008 categories: Chester County, Home Buyers
Main Line Pa Chester County Home Buyers Ask How Much Should I Offer?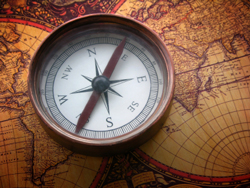 Real Estate Buyers and Real Estate Sellers need a strong compass to guide them through today's real estate market to smooth sailing and a successful settlement day.  Two questions a buyer should ask? Is the property priced right or priced too high? How did the Sellers price their home?
Sellers may have listened to a real estate agent who over-valued the property in order to gain the listing. Commonly called "Buying the Listing". It's understandable that Sellers want the best price but it's a common misunderstanding that a Realtor determines the price.  The marketplace will always determine the price!
Buyers, Sellers and professional Realtor's® will factor all 4 Major Points on the Pricing Compass: Location, Condition, Pricing and Marketing. The location is a factor that Read the rest of this entry »
Spoken by Judy Peterson | Discussion: No Comments »
---
Back To Top