October 16th, 2008 categories: Expired Listings Help, Home Sellers
Expired, Unsold Real Estate Listings Can Be Revived With The Right Plan "IF"
Just because a real estate listing is expired, unsold or withdrawn from the market,  doesn't mean that the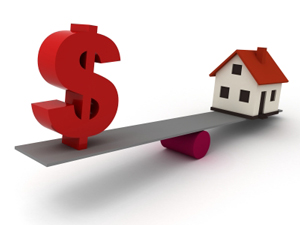 real estate sale is dead and gone forever.  Far from it.
We can revive Expired, Withdrawn, Unsold Listings with the Right Marketing Plan which includes the right listing price.
Often what's needed is a new, fresh approach. Because if you keep doing the same thing you've always done, you will get the same results you've always gotten.
Effective Real Estate Marketing has changed dramatically in a short period of time. And like all rapid changes, some  learn new skills and keep up with the changes and some do not.
First, the Realtor® is responsible for preparing the Comparative Market analysis, CMA to help Seller decide on the best Listing Price. Second, the Realtor® is responsible for the design and implementation of Read the rest of this entry »
Spoken by Judy Peterson | Discussion: Comments Off on Expired Withdrawn Unsold Listings|Help For Sellers-Part 2
---
October 13th, 2008 categories: Expired Listings Help, Home Sellers
Where's The Real Estate Party With The "Sold" Presents?
Having a real estate listing expire it's listing contract without being sold is a little like giving a party with no food, music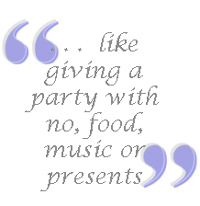 or presents.  Inviting all of your friends to come and celebrate with you but then telling them to come back later for the real fun.
Everyone arrives at the party with great anticipation of enjoying the company of the guests, good conversation, food and music only to have the host announce, "please come back next month when we will have the "real party" with the decorations, the food, drinks, dancing and presents!
Would you go back?  Probably not. But it happens every day in my real estate market of the Chester County Pennsylvania Main Line area when listings expire without selling.  And it's mostly avoidable.
A listing that expires it's listing contract unsold is an enormously painful event for both the Seller and the Listing Agent. The number of expired listings is growing. So what can be done? Read the rest of this entry »
Spoken by Judy Peterson | Discussion: Comments Off on Real Estate House Values|Expired Listings Help-Part 1
---
Back To Top