October 13th, 2008 Categories: Expired Listings Help, Home Sellers
Where's The Real Estate Party With The "Sold" Presents?
Having a real estate listing expire it's listing contract without being sold is a little like giving a party with no food, music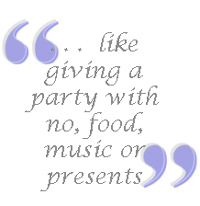 or presents.  Inviting all of your friends to come and celebrate with you but then telling them to come back later for the real fun.
Everyone arrives at the party with great anticipation of enjoying the company of the guests, good conversation, food and music only to have the host announce, "please come back next month when we will have the "real party" with the decorations, the food, drinks, dancing and presents!
Would you go back?  Probably not. But it happens every day in my real estate market of the Chester County Pennsylvania Main Line area when listings expire without selling.  And it's mostly avoidable.
A listing that expires it's listing contract unsold is an enormously painful event for both the Seller and the Listing Agent. The number of expired listings is growing. So what can be done?
Why Do Listings Expire The Property Listing Contract Unsold?
Listings become "Expired" Listings for a number of reasons including:
poor Marketing Plan or no Marketing Plan,
no pre-listing property preparation leading to poor showing condition and
poor showing accessibility – no lock box, pets, uncooperative tenants
however, most listings expire due to the wrong pricing strategy
What Are The 4 Factors That Determine Real Estate Sales:
property location,
property condition,
property pricing,
property marketing
Which of the 4 Selling Factors does the Seller control in the Listing?
listing price
the property condition
showing availability
the property location is fixed but a very important factor
Which of the 4 real estate sold factors, Price, Location, Condition or Marketing does the Realtor® control?
An honest, thorough, written Comparative Market Analysis (CMA), including a pricing strategy and thorough market data to support the pricing strategy plus the design and implementation of an aggressive Real Estate Property Marketing Plan is the responsibility of the Realtor.

Is your listing currently expired? Is it time for a fresh approach? Share your story if you like or call Judy with any questions, 610-889-5509 you have about the process of selling real estate in today's market. Come join the party. The one with the presents.
Other Articles of Interest: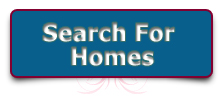 Back To Top