April 23rd, 2008 Categories: Home Buyers
What's A "Cloud" On The Title?
Don't Let a "Cloud On The Title" Rain On your Real Estate Parade –
Remember, Title Insurance is more than a line item on your HUD-1 Settlement Sheet. You need to know if there might be a "Cloud" On The Title. No Clouds and a Clear Title is where all of the ownership rights, liens, liabilities have been cleared or paid giving you a Deed with clear and marketable Title.
5 "Must Have" Reasons You Need Title Insurance –
Fraud or Forgery – Mishandled, misfiled, deeds, tax liens and payoffs

Wills/Trust Provisions– Undisclosed heirs and owners

Similar Names – divorce, spouses, previous spouses, relatives

Marital Status Misstated – Failure to review Property Settlement Agreements.

Recording Errors – incorrect "metes and bounds", "Historic Properties", inconsistency in recorded deed and tax records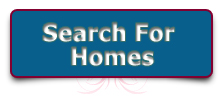 Back To Top