April 26th, 2008 Categories: Delaware County, Market Trends
Radnor Township Average Sold Price Comparison
A comparison of the Average Sold Price in March of 2006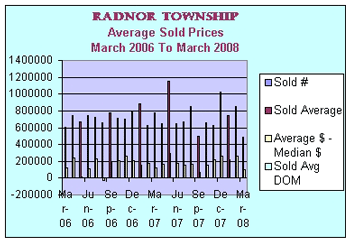 and March of 2008 for Radnor Township in Delaware County, Pa shows that the Average Sold Price declined 20%. The Average Sold Price in March of 2006 was $606,332 and in March of 2008 $486,281.
The Median Sold Price presents a truer picture in my opinion, since by definition, the Median Sold price is adjusted for the highs and the lows. The sale of a high end property or of many high end properties can skew the picture presented by only looking at the Average Sold data. This will be especially true for those townships in our area where there are many multi-million dollar luxury homes.
Average Sold Price/Median Sold Price/Average Days On The Market:
Average Sold Price March 2006 – $608,332./Average Days On Market – 64
Average Sold Price March 2007 – $773,653./Average Days On Market – 95
Avreage Sold Price March 2008 – $486,281/Average Days On Market – 96
Median Sold Price for March 2006, March 2007 and March 2008 respectively was; 4/06 – $481,250, 4/07 – $650,000,4/08 $384,750 showing a 40.8% decline
Data courtesy of Trend MLS and Terradatum is deemed accurate but not guaranteed.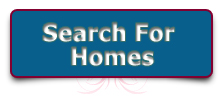 Back To Top