June 16th, 2008 Categories: Home Sellers
7 Steps to Recovery If Your Sale Falls Through
Fall Through Sales have increased in our current market. There's no more painful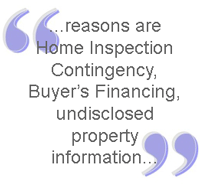 situation for Sellers than the "Fall Through" Sale. Our Trend MLS shows a greater number of Withdrawn Re-listed homes. Good news on the horizon is that Pending Sales are on the rise according to the National Association of Realtors®, who have predicted an improvement in the second half of 2008.
Imagine this scenario – Sellers need to sell. Maybe it's a relocation with a job and new community on the other side. Maybe it's a family who needs to downsize and move closer to the children. The Sellers were happy with their negotiated offer and happy not have to show the property any more. They're ready to move on.
Bam! You get the phone call. The buyers want to rescind the offer. Why? The reasons for rescinds are numerous. Most have to do with the Home Inspection Contingency, Buyer's Financing, or undisclosed property information that comes to light.
There's an "expectation gap" in the thinking of Buyers and Sellers. In this market, Buyers sometimes feel that they paid "too much". Exaggerated National Media reporting can add to the problem when it's not balanced with more accurate local real estate news.
Sometimes Sellers feel they didn't list high enough. They still remember the hot market of multiple offers, escalation clauses and the neighbor across the street who sold for more money two years ago.
Home Sellers Sale Fallen Through? – 7 Steps To Recovery:
Get a Rescind Notice signed by the Buyers ASAP
Change the Multiple Listing Status ASAP
Update your Sellers Disclosure Form if necessary
Send out an eMail Blast to all Realtor Contacts
Send out a Voice Mail Blast to all Realtor Contacts
Schedule a Sunday Open House and Brokers Open Houses ASAP
Stay positive. The good news is – you sold once and you can sell again!
Negotiation Skills are more important than ever. Listing Agents and Realtors for Home Buyers need patience to find the "win/win" sweet spot whenever possible.
Related Topics:
3 Home Sellers Tips and 7 Benefits To The Pre-Listing Home Inspection
Call me, 610-889-5509, when you need excellent Negotiation Skills and a superb Marketing Plan.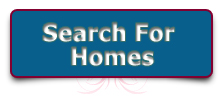 Back To Top