June 18th, 2008 Categories: Home Sellers
The Pre-Listing Home Inspection – 3 Hot Tips Plus 7 Benefits
3 Hot Tips For Home Sellers:
The Pre-Listing Home Inspection
Sellers Disclosure Form
Pre-Approved Financing Offers
The Pre-Listing Home Inspection – Always use an ASHI Certified Home Inspector. The Pre-Listing Home Inspection is a little unconventional and you may be tempted to dismiss the idea by thinking that the Buyer SHOULD pay for the Home Inspection, because that's the way it's always been done.
Many Real Estate Agreements of Sale fall through due to Home Inspection surprises, financing problems and undisclosed property issues.
Help Your Buyer Buy – This market requires some creative thinking. A pre-listing home inspection can help eliminate some road blocks, ease the Buyers fears and put you in more control of negotiations because there will be fewer issues to contribute to a fall through.
Eliminate Objections – Realtors® know that Buyers often look for reasons NOT to buy. Honest! When they run out of reasons not to buy, guess what? They BUY! This is especially true in a market with more inventory to choose from.
Sellers Disclosure Forms – Be meticulous in completing the Sellers Disclosure Form. It will build trust with your Buyer. You don't want the first time the Buyer hears about the easement to be when they get the Title Report.
Pre-Approved Financing Offers Only – Our Trident Group Services, including Trident Mortgage Company, Trident Land Transfer Title and Trident Insurance Company are highly regarded in the Tri-County Delaware Valley, Philadelphia Area, providing Buyers with the comfort of "one stop shopping". Of course, it's always the Buyers choice and never an obligation, but most of my clients start with Trident and finish with Trident because they are so competitive and do a great job. No matter who the lender is, Sellers should require a Mortgage Pre-Approval.
7 Benefits To Pre-Listing Home Inspections:
Reduce the risk of Agreement of Sale "Fall Through"
Sellers do repairs on your their schedule and reduce stress
Sellers do repairs more economically and reduce expense
Reduces the requests for credits disproportionate to actual costs
Home Inspectors repair estimates may not be accurate
Fewer items to negotiate equals a better Agreement of Sale
Repairs can't be financed. Helps Buyers with cash needs.
I hope these tips increase the likelihood that YOUR Sale will go to Settlement the FIRST time, with more money in your pocket and less stress for the happy settlement day you deserve. What do you think? Would you do a Pre-Listing Home Inspection?
How can I help you? Contact me or call me, 610-889-5509, for more ideas on how to get your property sold and keep it sold!
Related Article:
Home Sellers Singing The Fall Through Blues?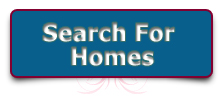 Back To Top