December 5th, 2008 Categories: Delaware County, Market Trends
Radnor Pennsylvania Market Report November 2008 vs November 2006
Radnor Township Prices Are Holding But Inventory Is Growing – Up 85%
Comparing and contrasting the real estate market activity for Radnor Township in Delaware County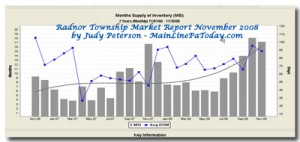 between November 2006 and November 2008, shows that the growing Months Supply of Inventory stands out as being the most noteworthy in the Radnor Real Estate Market plus the actual increase in the Median Sold Price.
Radnor Townships Median For Sale Price has only dropped 1% for this period and the Median Sold Price has actually increased from November 2006 to November 2008.
The following numbers suggest that if for sale prices moderated a little more, the inventory would also begin to decline.
Radnor Median For Sale Price November 2006 $754,000; November 2008 $750,000 down 1%
Radnor Median Sold Price November 2006 $442,500; November 2008 $664,905 up 50%
Radnor Months Supply of Inventory – November 2006 9.3 Months Supply of Inventory; November 2008 17.2 Months Supply of Inventory up 85%
Days On The Market 105 DOM November 2006; 89 DOm November 2008 Down 16%
New Listing are down 25% from 28 in November 2006 to 21 in November 2008
Properties Under Contract have declined 47% from 19 in November 2006 to 10 in November 2008
Supply and Demand Number of Units For Sale is down 6% from 216 in November of 2006 to 202 in November of 2008. The Number of Sold Units is down 50% from 16 units in November of 2006 to 8 units in November of 2008
Questions or comments on the Real Estate Market in Radnor Township? Share in the comments, send me an email or call to chat some more 610-889-5509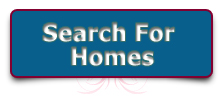 Back To Top