September 8th, 2008 categories: Chester County, Chesterbrook, Home Sellers
How Much Is My Chesterbrook Pa House Worth?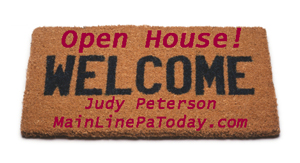 A visitor to my Real Estate Sunday Open House in the  Chesterbrook town home, condo community recently asked me a form of the question, How much is my house worth?
We spent some valuable time talking about house values in Chesterbrook and the real estate market in general.  Most of us need to sell a property before we can buy new one.
The question of How much is my house worth is a cornerstone question of the move-up or downsizing buyer's plan to find a home that best fits their needs today.  Read the rest of this entry »
Spoken by Judy Peterson | Discussion: No Comments »
---
August 11th, 2008 categories: Chester County, Chesterbrook, Featured Listings, Lifestyle
95 Beacon Square, Chesterbrook, Wayne Pa 19087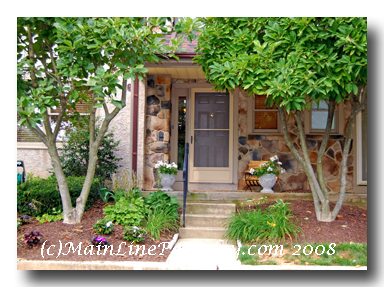 95 Beacon Square is in the well managed "Bradford Hills" Village of Chesterbrook in Wayne, Tredyffrin Township Pa 95 Beacon Square is a town home that's in move-in condition.  You will find fresh paint throughout in a neutral color palette that sets off each of the rooms and will readily accommodate your personal style.  There's a spacious eat-in Country Kitchen featuring an upgraded Stainless 4 burner gas stove with oversize oven, a Dining Room and a large Living Room with a fireplace and hardwood floors.  Sliders lead out to the Patio where you can relax with a cup of coffee and the morning paper or plant a few pots of your favorite flowers. MLS#5397795 Read the rest of this entry »
Spoken by Judy Peterson | Discussion: No Comments »
---
May 15th, 2008 categories: Chester County, Chesterbrook, Fun Things To Do, Lifestyle
Rita's Water Ice – Philadelphia Main Line Style "Yums"
Rita's Water Ice In The Chesterbrook Shopping Center, Wayne Pa is on my Yums List of places to stop and relax with a client or with my favorite little people. As the days get longer and the temperatures rise, a refreshing "raspberry" or "lemon" Italian Water Ice cools the spirits. Rita's is made with fresh fruit juice daily in a multitude of flavors and it's fat free! Outside tables, the signature green, red and white stripes, charming umbrellas and the occasional local band will get your foot tapping. If you have some "little people" in tow, you might take a quick stroll over to Wilson Park and let them climb the jungle gym.

Rita's also has Frozen Custard, with sprinkles or try a decadent "Blendini" with Frozen Custard and Oreo Cookie Chips. Can't make up your mind, try the Misto a smooth blend of fruit ice and frozen custard. Get your card stamped. You'll want to come back for sure. After 10 visits, you get a "freebie".
Chesterbrook
The Community of Chesterbrook is a delightful, mostly town home community of over 4,600 residents located in the 19087 Wayne Zip Code. Chesterbrook, known as a Planned Unit Development, or PUD, in real estate terms, is an excellent real estate investment. There will always be a need for town homes and condos in a great school district.
Chesterbrook is located just off of the Route 202/Devon Interchange and features Twenty-six Villages and two Single Family Communities with it's own shopping center and Chesterbrook Corporate Center. Read the rest of this entry »
Spoken by Judy Peterson | Discussion: No Comments »
---
Back To Top