August 14th, 2011 categories: A Realtors Life, Expired Listings Help, Home Sellers, Real Estate Photography
Begin With Good Real Estate Photography
I have always enjoyed photography. In fact I can well remember the Christmas morning excitement as a kid when I got my first "Brownie" Camera and three rolls of film.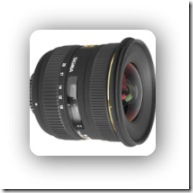 I do my own Real Estate Photography and also sometimes do photography work for other Realtors®. Good Real Estate Marketing begins with good Real Estate Photography.
Real estate photography has become increasingly important with the growth of social media sharing sites like Twitter and Facebook and property search portals like Realtor. com, Trulia and Zillow. 98% of all home buyers begin their home search online. Home buyers browse for homes on the internet using mobile devices like  iPhones and other smart phones.
My Best Real Estate Photography Tips:
Spoken by Judy Peterson | Discussion: Comments Off on Smile You Are On Real Estate Photography
---
Back To Top