May 25th, 2012 categories: A Realtors Life, Home Sellers, Real Estate Photography
Judy's 21 Tips For Real Estate Photography
So here we are at another day of clouds and drizzle, not our most auspicious weather for those who have asked me to photograph their listings. However, since almost every cloud has a silver lining, it's a great day to talk a little about Staging for Real Estate Photography and share my favorite 21 Tips For Real Estate Photography.
These are some of my best tips to guarantee that you have an awesome photo shoot for your real estate listing.
My 21 Tips To Prepare Your Home For Your Real Estate Photo Shoot are divided into Exterior  and Interior Photography  Tips.
Spoken by Judy Peterson | Discussion: Comments Off on 21 Tips For The Best Real Estate Photography
---
August 14th, 2011 categories: A Realtors Life, Expired Listings Help, Home Sellers, Real Estate Photography
Begin With Good Real Estate Photography
I have always enjoyed photography. In fact I can well remember the Christmas morning excitement as a kid when I got my first "Brownie" Camera and three rolls of film.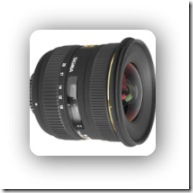 I do my own Real Estate Photography and also sometimes do photography work for other Realtors®. Good Real Estate Marketing begins with good Real Estate Photography.
Real estate photography has become increasingly important with the growth of social media sharing sites like Twitter and Facebook and property search portals like Realtor. com, Trulia and Zillow. 98% of all home buyers begin their home search online. Home buyers browse for homes on the internet using mobile devices like  iPhones and other smart phones.
My Best Real Estate Photography Tips:
Spoken by Judy Peterson | Discussion: Comments Off on Smile You Are On Real Estate Photography
---
August 1st, 2011 categories: Chester County, Chesterbrook, Delaware County, Home Sellers, Montgomery County, Real Estate Photography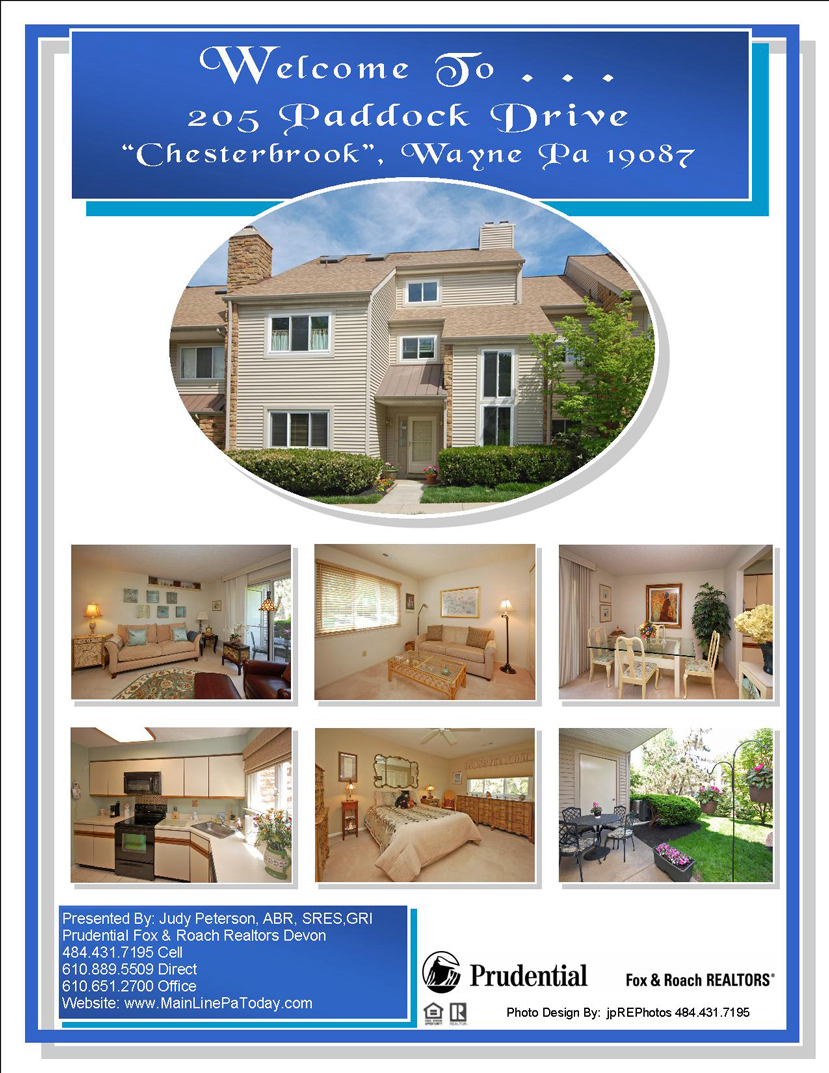 Hello Digital Photography Goodby MLS Books. Get Over It!
The Real Estate Listing Photograph was a very lonely creature when I first began my Real Estate Career. There was only one black and white real estate photograph that lived in the MLS Books. The MLS Books were about the size of the Yellow Pages Telephone Directory.
Today our Trend MLS and other search portals can feature up to 25 color property photos. This is a brochure showing photos of a pending sale in Chesterbrook that drew numerous showings, open house visitors and offers to purchase.
Spoken by Judy Peterson | Discussion: Comments Off on Photography For Real Estate Listings
---
May 21st, 2008 categories: A Realtors Life
How Western Digital Saved My Real Estate Life!|Have Gigs Will Travel
I hear tell that there was a time in the life of a Realtor® when all that was needed was an MLS Book, a car, a pen and a contract to sell a property! Not Today. The Tech Savvy Realtor® of today needs Gigs and lots of 'em!
I just invested in a new Camera, a Nikon D40 SLR. It doesn't cost as much as a house, but neither is it disposable. I try to stay cutting edge in my tech investments and avoid the"bleeding edge".
The Nikon D40 takes great pictures right out of the box, but I like to play. My original digital camera was one of the first of Kodak DC4800's which is an excellent camera for wide angle shots in real estate. Simple but good. Sometimes you can still find it on eBay.
However, the Nikon D40 is an SLR Digital. It came with an 18mm to 55mm lens. I added a 55mm to 200mm lens, so the possibilities are endless – as soon as I learn them all. One that I should have learned was to reset the size of the photos I took, unless they were going to be posters, so they wouldn't fill up my hard drive. Hopefully, both cameras will help to keep my listing photos off of the amusing Worst MLS Picture list. Read the rest of this entry »
Spoken by Judy Peterson | Discussion: Comments Off on Realtor Tech Happiness Equals 320 Gigs
---
Back To Top