September 16th, 2008 categories: Financial, Home Buyers, Home Sellers
Real Estate One Stop Shopping, Amazon, and the Supermarket?
What do Real Estate One Stop Shopping Services have to do with the Supermarket, Amazon or the Mall?
Save Time, Save Money, Trustworthy Service, Peace of Mind ~
Here in Chester County and the Main Line area my Buyers and Sellers are busy, busy, busy. They're either on the fast track at home or at work or both.  Time is the one commodity that none of us has enough of.  That's why when the National Association of Realtors ran a Harris poll, One Stop Shopping Real Estate Services came up with a resounding YES vote.
Everyone loves one stop shopping. At the Supermarket these days, there's probably a snack bar for a little breakfast or lunch while you shop. You can pick up a snow shovel, a prescription, or buy a pot of Mums for the front porch. My favorite Amazon shopping offers great choices, service and prices. Prudential Fox Roach Realtors together with the affiliated services of The Trident Group even offers a guarantee on Settlement Services!
I can just imagine how excited you are to buy your first home. You're getting married. You've decided to go Read the rest of this entry »
Spoken by Judy Peterson | Discussion: No Comments »
---
April 23rd, 2008 categories: Home Buyers
What's A "Cloud" On The Title?
Don't Let a "Cloud On The Title" Rain On your Real Estate Parade –
Remember, Title Insurance is more than a line item on your HUD-1 Settlement Sheet. You need to know if there might be a "Cloud" On The Title. No Clouds and a Clear Title is where all of the ownership rights, liens, liabilities have been cleared or paid giving you a Deed with clear and marketable Title.
5 "Must Have" Reasons You Need Title Insurance –
Fraud or Forgery – Mishandled, misfiled, deeds, tax liens and payoffs

Wills/Trust Provisions– Undisclosed heirs and owners

Similar Names – divorce, spouses, previous spouses, relatives

Marital Status Misstated – Failure to review Property Settlement Agreements.

Recording Errors – incorrect "metes and bounds", "Historic Properties", inconsistency in recorded deed and tax records
Spoken by Judy Peterson | Discussion: No Comments »
---
April 23rd, 2008 categories: Home Buyers
Shocking 40% of Property Uncovered By Title Insurance –
I was shocked to learn that as of 2005 almost 40% of the property conveyed in the United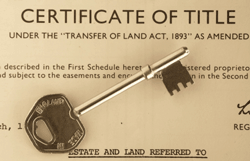 States was not covered by Title Insurance.
The topic came up in one of my annual Continuing Education courses that I take to keep current on changing real estate practices, with a statistic published in, Title Insurance for Real Estate Professionals, by Dearborn Real Estate Education
Curious about what the statistics might be for Pennsylvania real estate transactions, I decided to investigate. Read the rest of this entry »
Spoken by Judy Peterson | Discussion: No Comments »
---
Back To Top