August 15th, 2011 categories: Chester County, Chesterbrook, Fun Things To Do, Lifestyle
Belated Concert, "Cool Beans Band" Arrives September 11, 2011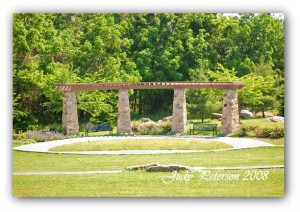 The meltdown that passed for Summer in Tredyffrin Township broke a few"heat wave" records for all of Philadelphia. Be careful not to miss the belated Summer gift of the popular Cool Beans Band Concert at The Pavilion in Wilson Farm Park. The rescheduled concert will be a welcome transition into the month of September. Read the rest of this entry »
Spoken by Judy Peterson | Discussion: Comments Off on Tredyffrin Concert Gets Second Chance
---
March 9th, 2009 categories: A Realtors Life, Chester County, Chesterbrook, Fun Things To Do, Lifestyle
Chester County Pennsylvania~A Walk In The Park
Spring and the official Vernal Equinox , arrives March 20th 2009, and not a minute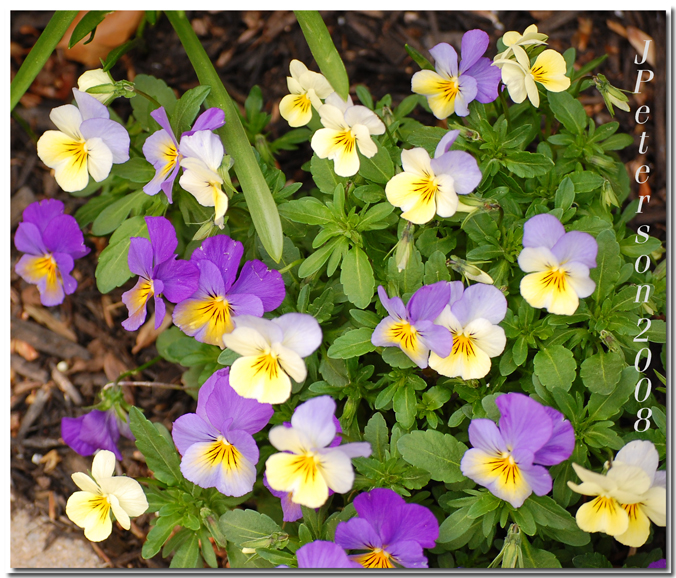 too soon, in my opinion, and yours too I imagine. These charming Johnny Jump Ups can be found along a path as one of our earliest signs of Spring together with Crocuses and Forsythia. Even in December if it's warm, but not this year.  If planted in a protected area, they'll often reseed themselves.
A visit to the Philadelphia Museum of Art is a great way to begin your Spring walking.  Cezanne and Beyond – A Century of Great Artists Philadelphia Museum of Art – You will see more Cezanne and the artists Cezanne influenced, at the Philadelphia Museum of Art than if you went to Paris up to May 17th. This is an outstanding opportunity. Adults $14, Seniors $12, Children 12 and under Free.
*Birds chirping, a warm sunny day, Spring senses stirred and I begin to hear the call of the countryside. Chester County Pennsylvania Countryside to be specific. No one does a day in the country better than Chester County Pennsylvania.
*Try Longwood Gardens where you stroll either indoors or outdoors when you hear the call of Spring early as I do. Also, Valley Forge National Park has many places for a Spring walk, both natural and paved (keep in mind the Valley Forge Road Bridge closing for detours into the Park) . Read the rest of this entry »
Spoken by Judy Peterson | Discussion: Comments Off on Things To Do A Chester County Walk In The Park
---
Back To Top